World
Some of the Foremost Wildlife Destinations in the World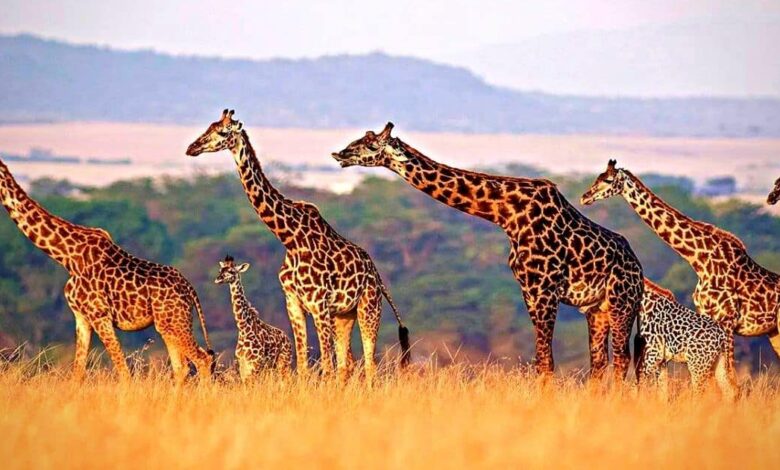 The world is a wide, wild and wonderful place, and exploring its wildlife is a fantastic experience and privilege. Thorn-tree savannah, a misty rainforest, the stark beauty of a desert, or a lush wetland, the world's wild places restore our spirits and open our eyes to the unique animals that live in each habitat. Here are just a few of the foremost wildlife destinations that you might put right at the top of your bucket list:
#1 – The Sea of Cortez, Mexico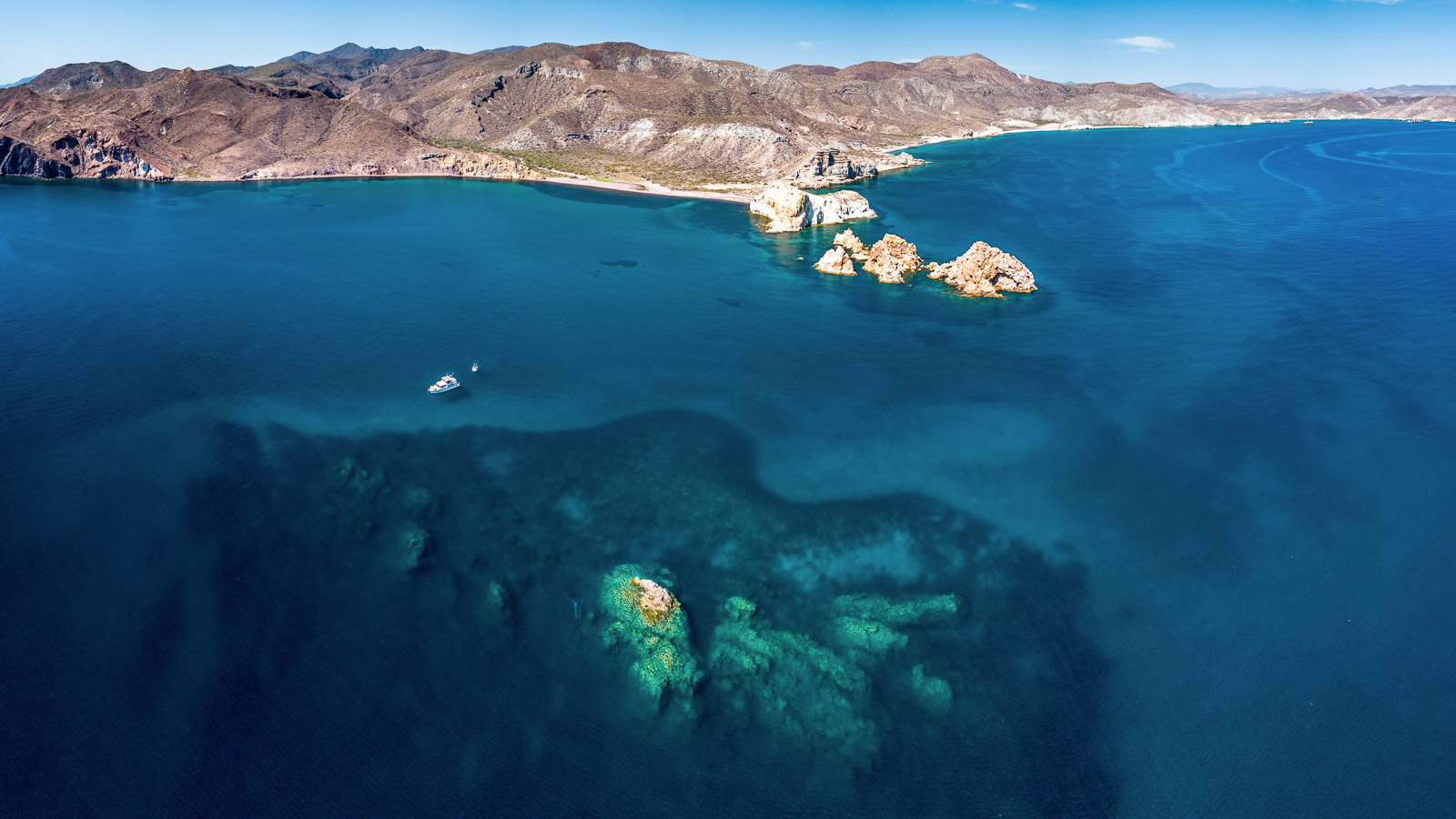 Frequently referred to as the world's aquarium, the nutrient-laden Sea of Cortez lies between the Mexican mainland and the long narrow peninsula of Baja, California. It contains amazing reefs and marine life, along with some 2,500 miles of stunning beaches and crystal-clear water. It houses a staggering array of mammal and fish species, as well as a flourishing 20,000-year-old coral reef in the Cabo Pulmo National Park. This UNESCO site is home to numerous species of whales, dolphins, sea turtles, manta rays, whale sharks, sea lions, and a vast selection of seabirds and fish species. Visitors can kayak, snorkel, parasail, enjoy a catamaran cruise, or join a whale-watching tour to marvel at these incredible creatures.
#2 – Shark Bay, Western Australia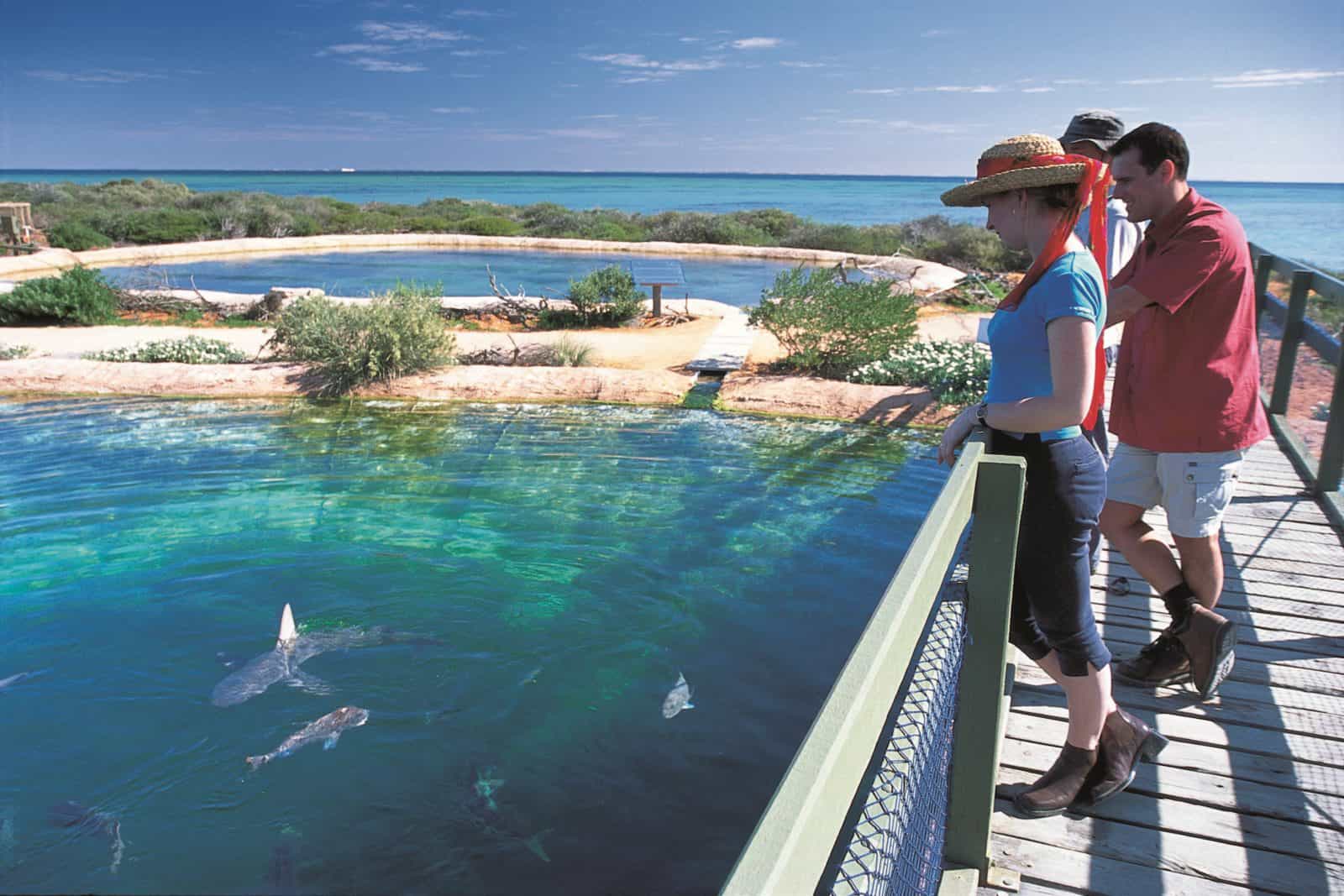 Calling all marine-life enthusiasts! It's unlikely that you'll find a better place to see dolphins, dugongs, humpback whales, and whale sharks elsewhere on the planet! Shark Bay is a spectacular marine reserve and UNESCO Heritage site with vast numbers of amphibian, reptile, bird, fish, and bivalve species like mussels and oysters. Its coral reefs and seagrass beds teem with life. An incredible sight here is seeing groups of dolphins aquaplaning and herding fish onto the beach in a risky hunting technique! Nearby Francois Peron National Park is also well worth a visit.
#3 – The Everglades National Park, Florida, USA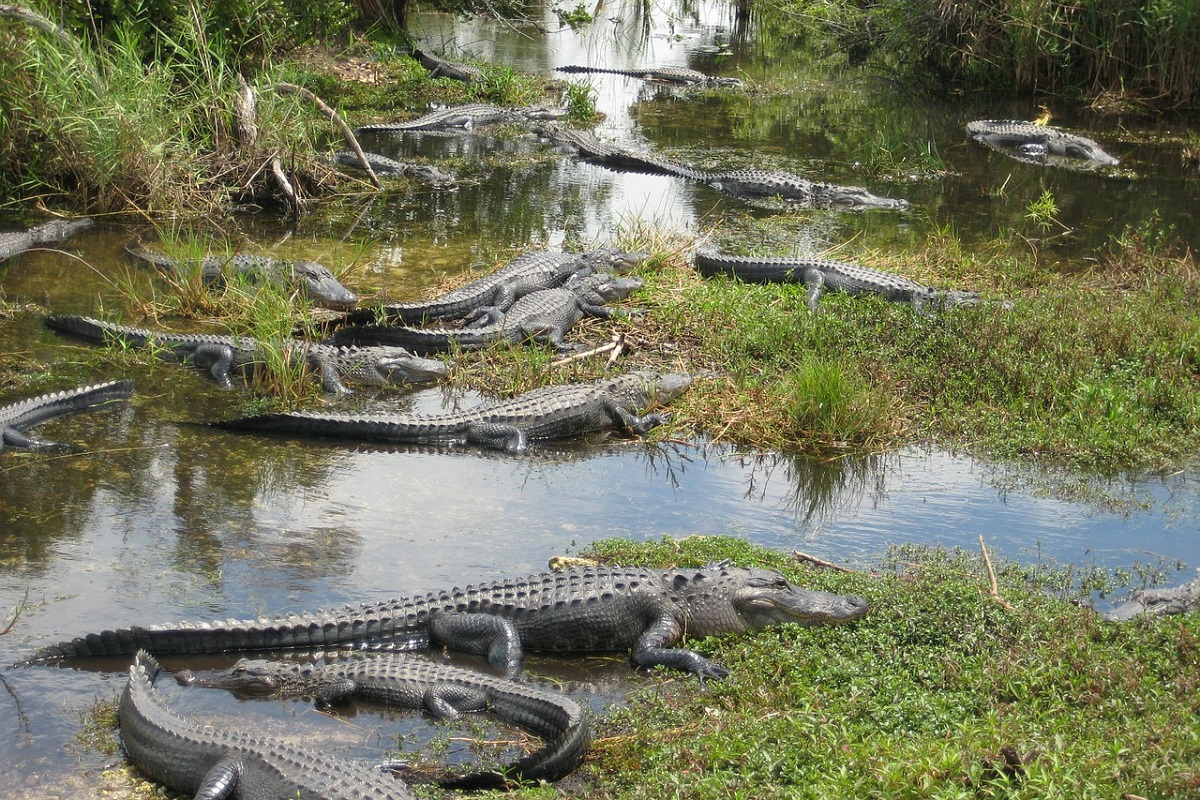 This extensive wetland and forested Park encompasses a unique ecosystem. It offers remarkable wildlife viewing opportunities with more than 360 bird species, hundreds of salt- and freshwater fish species, 50 types of reptiles, and 40 mammal species. This abundance includes alligators, North American crocodiles, incredibly beautiful and agile Florida panthers/pumas, (North American cougars), lynx, and black bears. Offshore the curious and peaceful manatees are a big attraction!
#4 – Jim Corbett National Park, Uttarakhand, India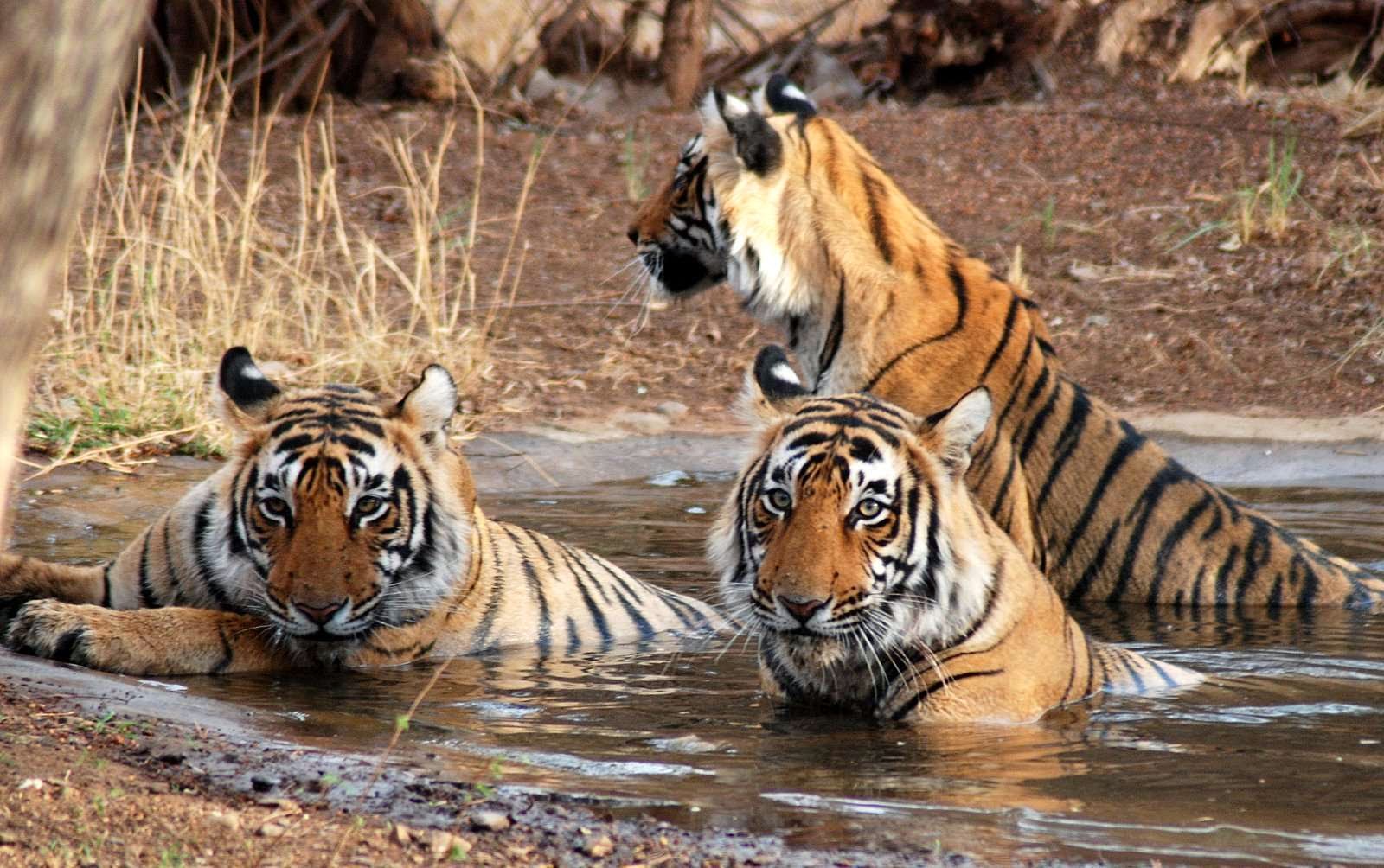 Best known for its magnificent Bengal tigers, the Jim Corbett National Park's forested environment is home to an impressive range of wildlife. This includes langurs, gray mongooses, sloth bears and Himalayan black bears. Asian elephants, jungle cats, wild boars, Indian leopards, spotted and barking deer, and antelopes also occur here. The Park also houses cobras, pythons, crocodiles, and hundreds of bird species like Levant sparrowhawks, white-backed vultures and peafowl. Activities like camping, fishing, bird watching, trekking, mountain biking, river rafting and rock climbing are all on offer. Jeep and elephant safaris offer wonderful opportunities to get closer to the spectacular wildlife.
#5 – Sabi Sands Game Reserve, Mpumalanga, South Africa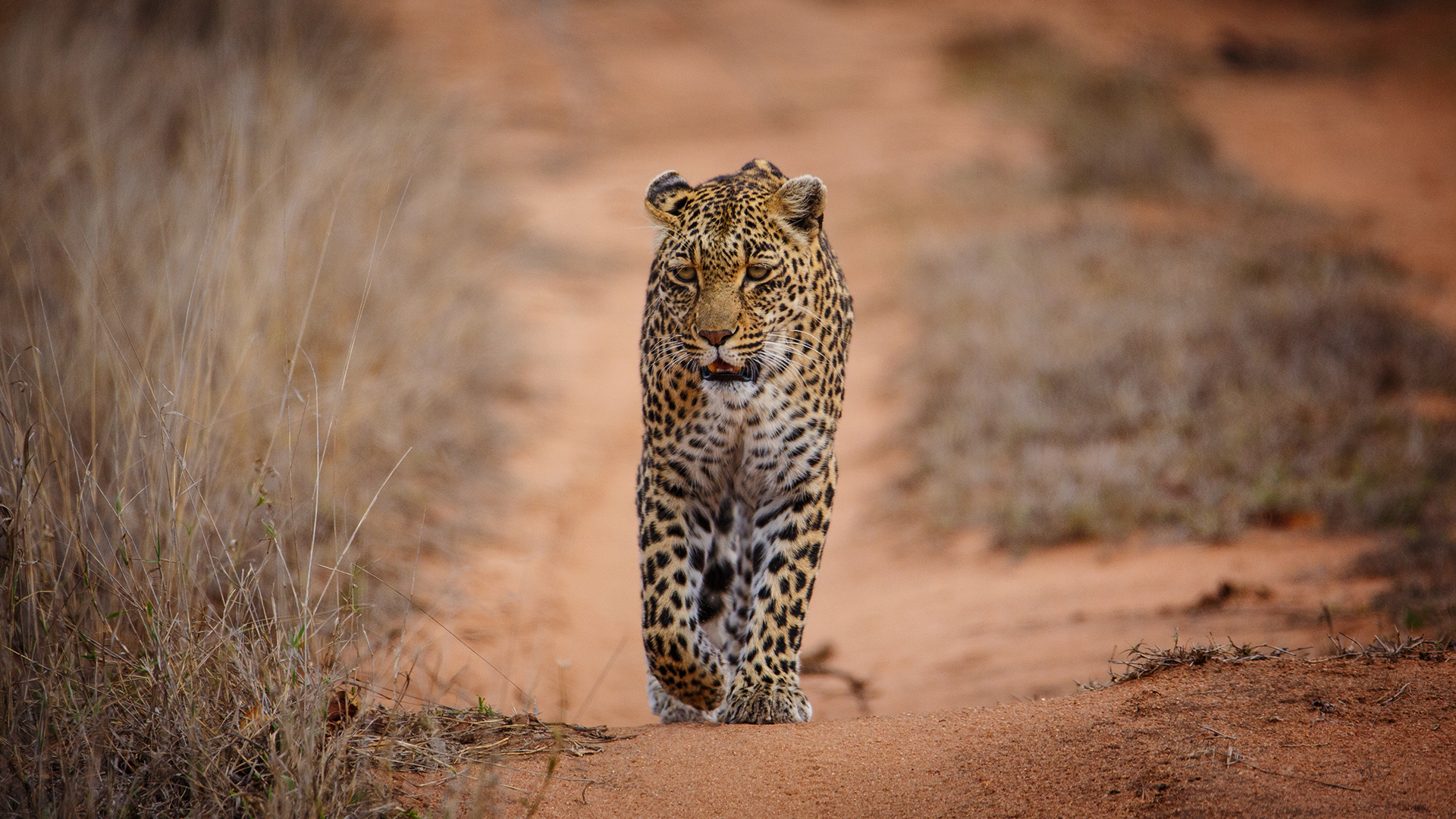 Forming part of the Greater Kruger protected wildlife area, the Sabi Sands Game Reserve has it all! Its pristine landscapes offer visitors the famous Big Five – lions, elephants, buffalo, white and black rhinoceros, and leopards. In fact, it's reputed to have the densest population of leopards in the world, ensuring spectacular leopard sightings.
Visitors enjoy the expertise of some of the best safari guides on earth to help locate and view the animals. Other animals often seen are giraffes, hippos, zebras, wildebeest, cheetahs, impalas, kudus, and hyenas. Rare and endangered animals like wild dogs, pangolins, honey badgers, and African wildcats are found here. And if you are a lover of luxury, superb service and excellent cuisine, the Sabi Sand lodges are some of the most outstanding in the world!
#6 – Yellowstone National Park, Wyoming, USA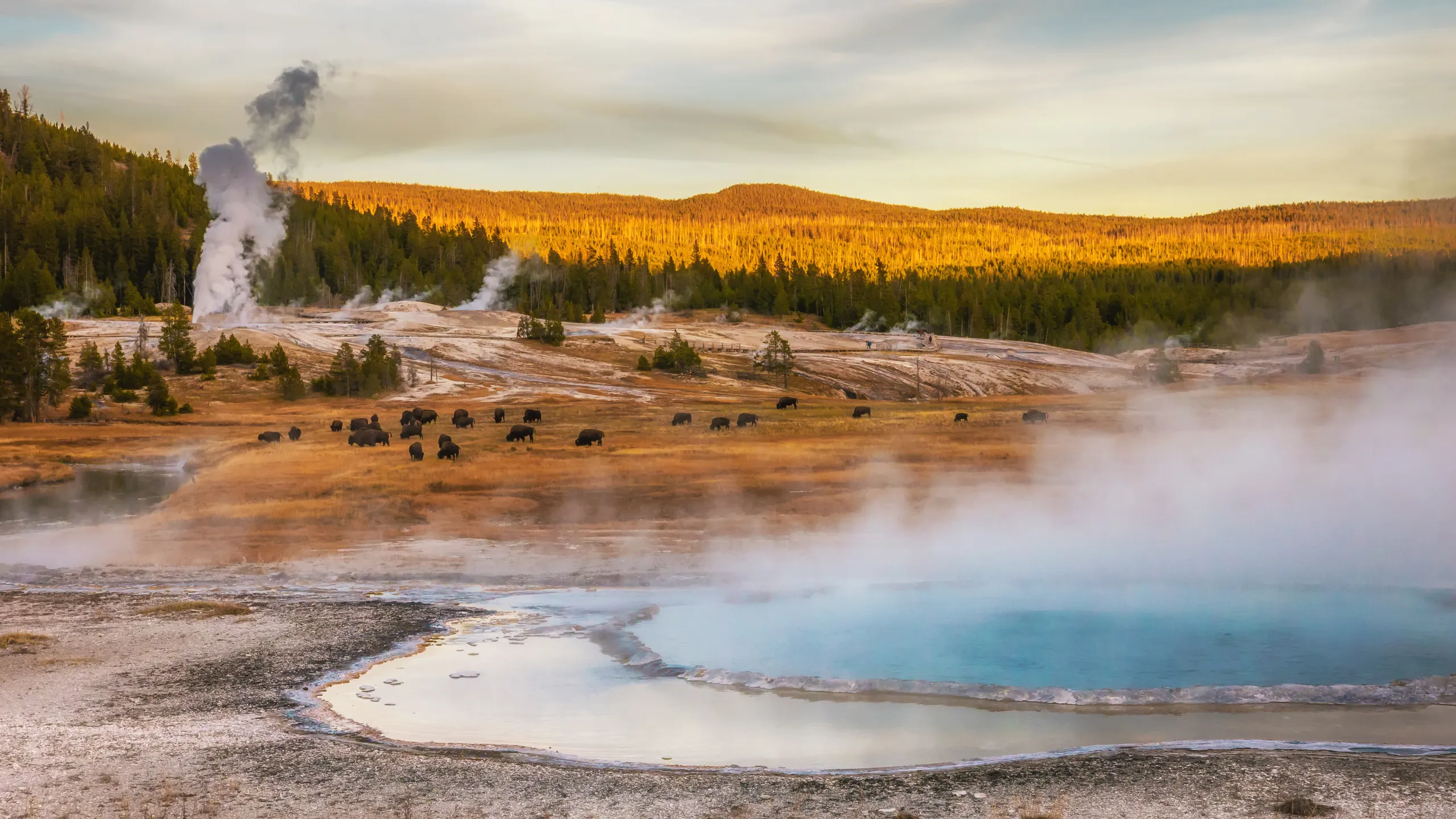 Looking for grizzly bears, wolves, elk, bison and moose? Along with some of the most spectacular scenery and natural features on earth? Iconic Yellowstone National Park is the place to go! It is world-renowned for its wildlife, awesome scenery and breathtaking geysers. Wolves were reintroduced into the Park in 1995 and have now grown to about 500. They have had a significantly positive effect on the ecosystem. Keystone species like beavers, previously rare, have increased dramatically and as a result lynx, wolverine and even beetles have made a comeback.
Visitors are spoilt for choice as regards activities. Boardwalks allow them to explore hot springs, mudpots, geysers and fumaroles safely. Hiking, cycling, horseback riding, river rafting, fishing, boating, swimming, camping, picnicking, and guided tours are also all on offer.
#7 – The rainforests of the Atsinanana, Madagascar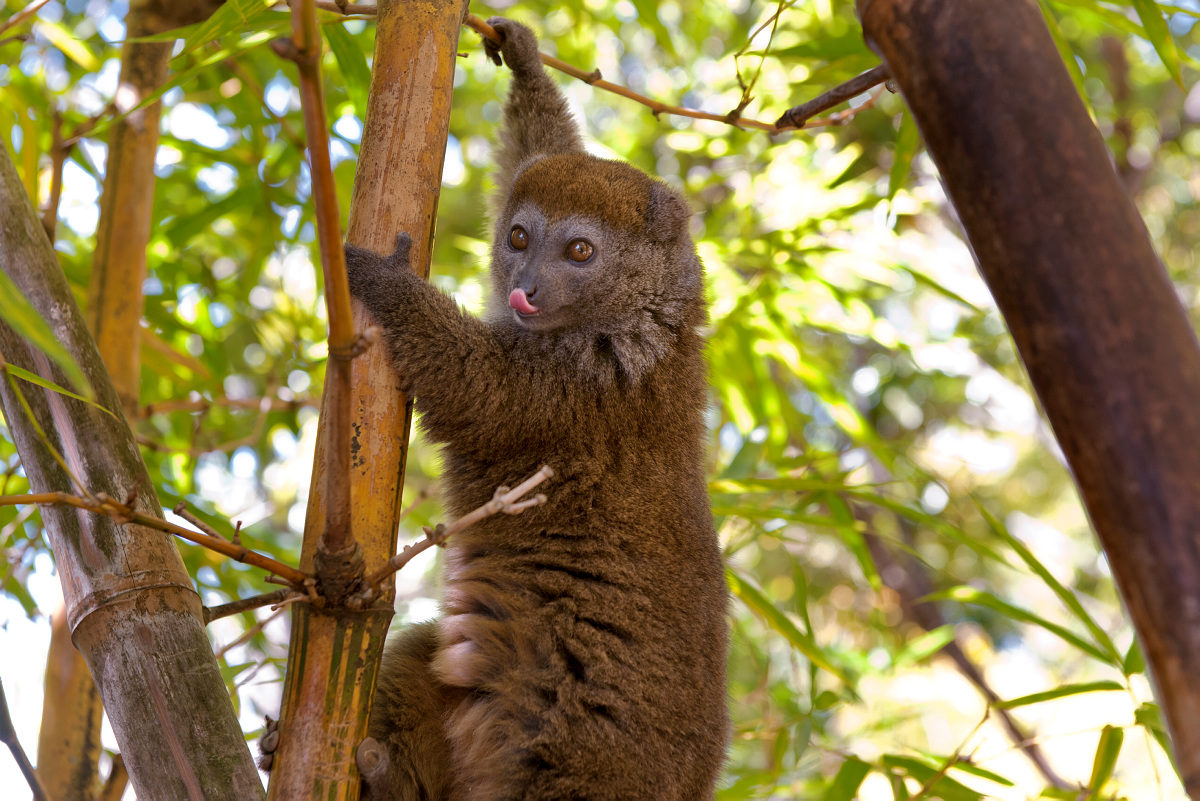 Madagascar's relict Atsinanana rainforests stretch over six national parks and thirteen distinct wildlife areas. These UNESCO Heritage forests are critically important for the ongoing survival of the island's biodiversity and highly specialized endemic species. Many of these are threatened, and visitors to the parks are privileged to see animals found nowhere else on earth.
These include ring-tailed and ruffed lemurs, indris, aye-ayes, and minute pygmy mouse lemurs. There are an astonishing 300 frog species, 20 different types of chameleons, many and varied bird species, and hedgehog-like tenrecs. Madagascar's top predator is the sleek and catlike fossa. Best visit from August to December when the lemurs start having their adorable babies!
The world's wild places are our treasure chests to be unpacked with respect and care, for our great enrichment. We hope that these marvelous wildlife destinations have inspired you to set off on your own explorations!