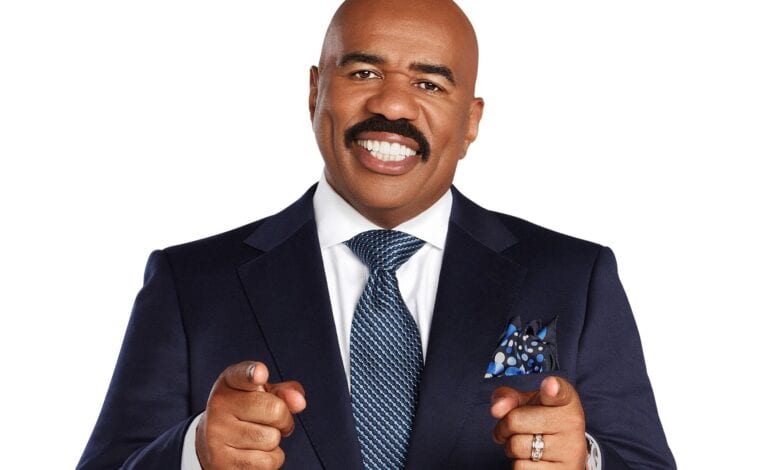 Steve Harvey is the reigning King of Comedy. His comedic career has expanded to a media dynasty. Harvey currently lives in New York but films his radio show and films Family Feud in Atlanta 5 days a week. His revamped version of the classic game show being the first Black host. He also improved the ratings in 2012 it became the second highest rated show in syndication. Harvey is also renting a $22,000 a month penthouse in Chicago while filming his daytime talk show the Steve Harvey Show. He has also become a relationship advice expert writing several books and columns on datingincluding a $5 million publishing deal for his book Act Like A Lady Think Like A Man. The book was turned into a film starring Terrence J, Kevin Hart, Tarahji P Hensen, Gabrielle Union and several other celebrities. The film debuted at number 1 grossing $100 million worldwide. The sequel is currently in post production.
Steve Harvey is one of the richest black men in the world his net worth today is $100 million in 2013. Comedian, radio host, DJ, actor, author, television host are just a few titles under his credit which helped him earn millions throughout his career. But Harvey's humble beginnings as a coal miner's son in the 60's is far from the luxurious life he lives today. He was born 1957 in West Virginia. His family migrated to Ohio when his father was offered a job mining minerals in Cleveland Ohio. He graduated from West Virginia University but became a boxer after college. He also worked as a mailman, a carpet cleaner, and an insurance salesman hoping job to job while working on his stand up comedy.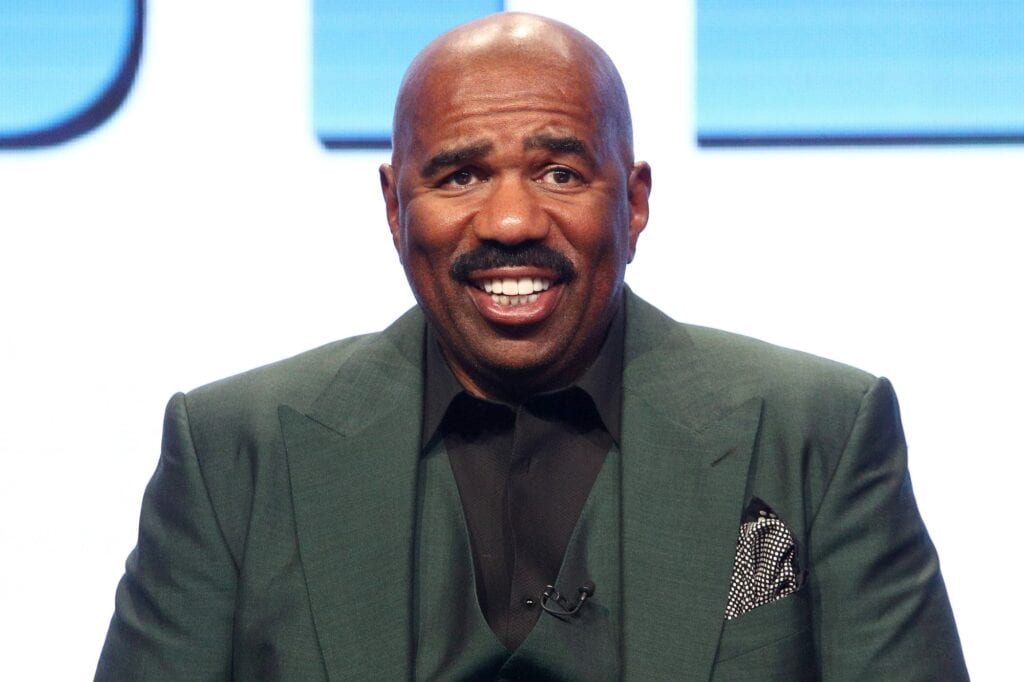 Steve's comedy career began in the 80's when he performed at several night clubs doing stand up. He eventually entered into Johnnie Walker national Comedy Search but came in second place. The win got him noticed and he was cast as the host of Showtime at The Apollo. He also produced and co-wrote his own television series The Steve Harvey show which ran from 1996 to 2002. Harvey played high school principal Steve Hightower who was a former recording artist in the 70's.
He has four children from two marriages. His twin daughters Karli and Brandi and his son Broderick Jr is from his first marriage to Marcia Harvey. He remarried in 1996 to mary Lee Shackelford and a year later she had their sonWynton. In 2005 the couple divorced and in 2007 he was married for the third time to Majorie Bridges Wood.