Health
Technologies Used by Occupational Therapists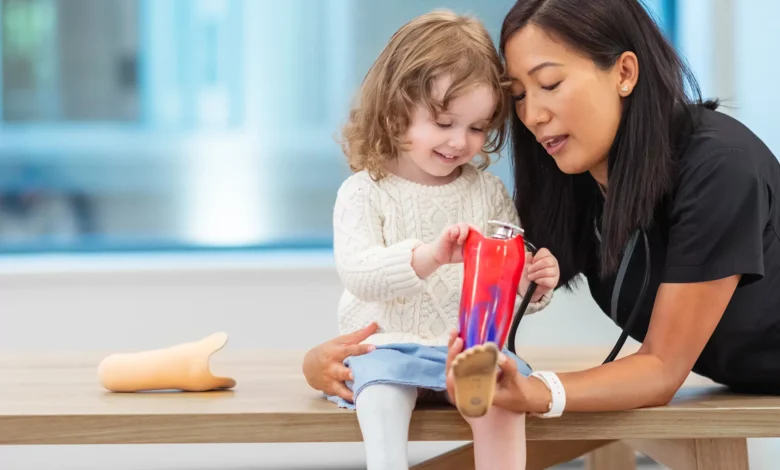 Occupational therapy has been propelled to new heights due to advances in technology. Although longstanding and successful treatment methods, such as manipulating objects to regain dexterity, are still used, many occupational therapists are now utilizing various technological advances to further improve their patients' experience.
These solutions include applications, video games and hearing-enhancing technologies. Certain technologies are more appropriate for kids, while others can be advantageous for senior citizens.
Technology will be essential to an occupational therapy career, enabling you to provide superior care to your patients.
What Is an Occupational Therapist?
Occupational therapy is a therapeutic practice that uses daily living activities to improve the patient's physical, mental, developmental and emotional wellbeing and help them carry out their everyday activities more efficiently.
Healthcare professionals such as occupational therapists use therapeutic techniques to enhance, rehabilitate or maintain a patient's motor skills and capability to do everyday tasks.
Unlike physical therapy or nursing, occupational therapy emphasizes treating the whole person rather than concentrating on one injury, illness or physical limitation.
For example, nurses may focus on post-operative pain management, dressing changes and recovery support. An occupational therapist, however, will assess what is essential to the patient and help them develop the skills required to regain independence and return to normal functioning following surgery or a life-changing event.
For working occupational therapists (OTs) who already have a master's degree and are interested in becoming a doctor of occupational therapy, there are now online programs offered through reputable institutions such as American International College (AIC). Their program is designed to prepare you for leadership within the field, enhance your expertise and educate and inspire the next generation of occupational therapists.
The program combines four major areas of focus: clinical practice, education, research and advocacy. Through thought-provoking field-based projects, you will be encouraged to reshape your mindset and utilize creative teaching techniques.
The Role of Technology in Occupational Therapy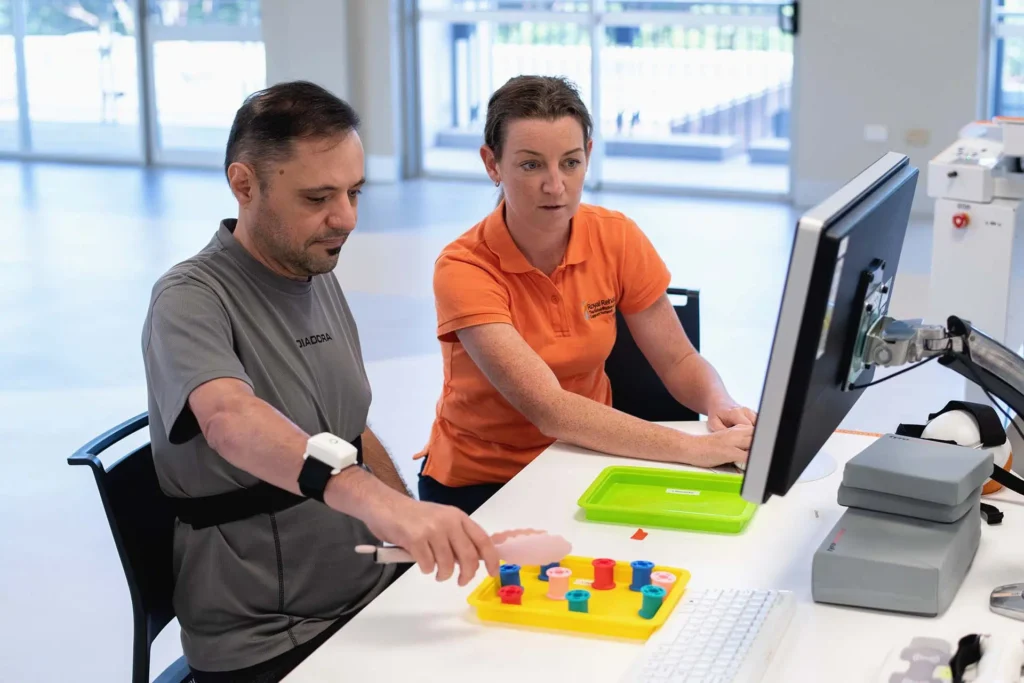 In the past, occupational therapists relied on non-technological methods to help those with physical limitations. However, today there are a range of devices and tools available to occupational therapists, resulting in improved patient outcomes.
Many traditional OT methods remain helpful, but technology can be beneficial in enhancing patient involvement, particularly with young kids. For example, as a part of their treatment, a child can use an iPad to watch videos or play games to keep their attention and build cognitive skills.
Elderly individuals can leverage virtual assistant technology, such as Alexa or Siri, to control their surroundings without having to move or request assistance from another person.
When instructing patients on how to utilize a virtual assistant, bear in mind that occupational therapy aims to help individuals gain more autonomy, which a virtual assistant is designed to do.
Various Technologies Used by Occupational Therapists
Here are some of the various technologies used by occupational therapists:
Augmentative and Alternative Communication (AAC) Devices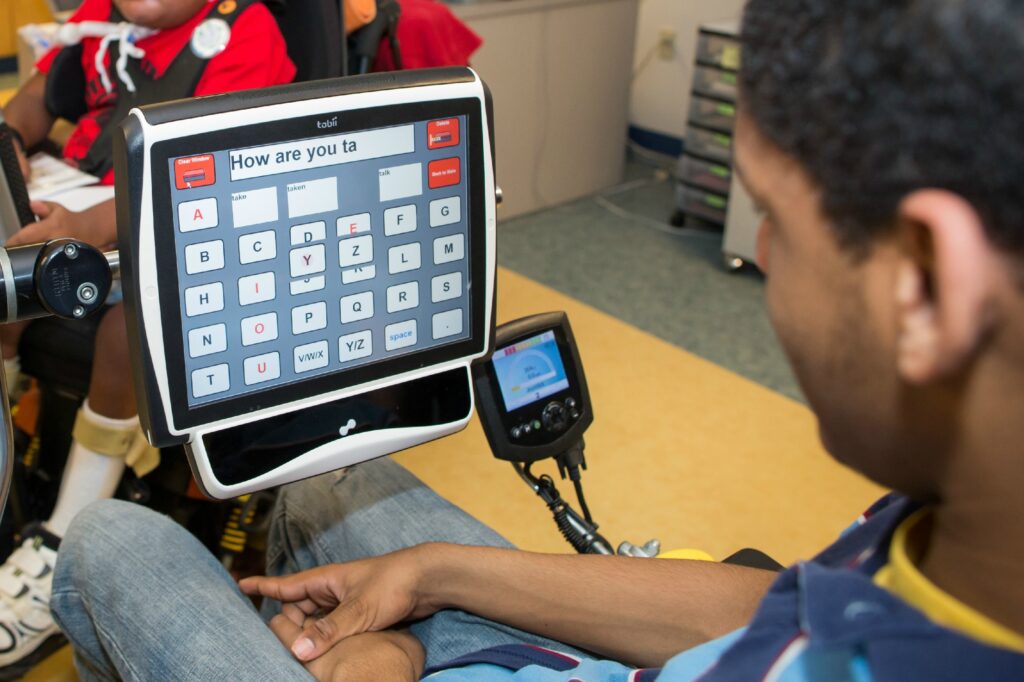 Devices that use augmentative and alternative communication (AAC) can be a great asset for people with difficulty expressing themselves with speech, helping them communicate more effectively.
Occupational therapists can utilize the numerous forms of these devices available and determine what would be the most suitable for someone's situation.
AAC devices are invaluable tools for people with difficulty communicating verbally, as they provide alternative visual, audio, video and tactile options that simulate spoken language. These devices can significantly broaden their capacity to communicate.
The necessity of these tools must be considered. However, clients must receive all necessary treatment and assistance to unlock their full communicative potential.
Computers and Tablets
Clients are increasingly utilizing computers and tablets for various purposes. These tools can be incorporated into occupational therapy sessions to facilitate cognitive rehabilitation, enhance communication and build social skills.
Clients can enhance their communication abilities and self-assurance in interacting with others by utilizing strategies such as sending emails or video calling.
In addition, employing games and applications that hone cognitive abilities, such as memory recall, can significantly assist clients in reaching their rehabilitative objectives.
Computers and tablets are revolutionizing how clients access daily therapy, enabling them to reach their rehabilitation goals digitally.
Assistive Living Technologies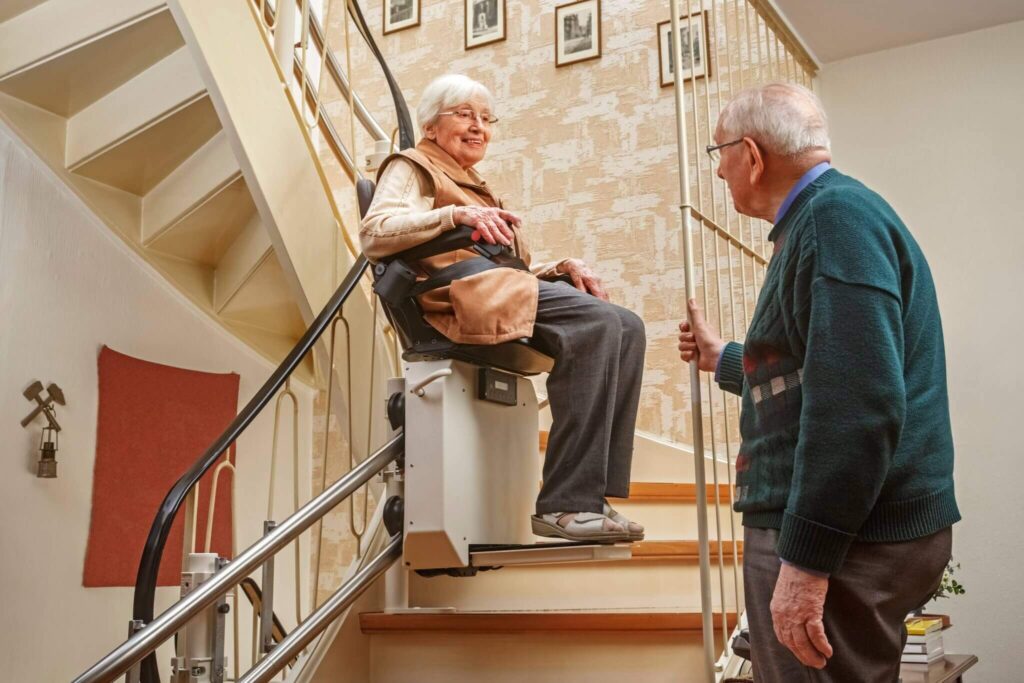 Assistive living technologies can offer tremendous assistance to those who have a disability. By providing occupational therapy services and the use of automated door openers, environmental control systems and home monitoring systems, disabled individuals can achieve greater independence in their own homes.
These advancements can substantially impact day-to-day living, enhancing physical and psychological wellbeing through greater control, stability and solace.
A sufficiently outfitted environment can also support good health; specific systems permit caregivers to monitor day-to-day activities from afar, assisting in prompt interventions when necessary.
Ultimately assistive technologies provide disabled people with the opportunity to live more comfortably and securely in their residences.
Virtual Reality (VR) Technology
VR is becoming more widely employed in occupational therapy as a form of entertainment and as a tool to therapeutically assist people with various issues such as Autism Spectrum Disorder, social anxiety disorder and phobias.
These therapies use virtual reality (VR) to employ psychological approaches that address various physical and psychological wellbeing concerns.
Those who have disabilities or experiences that prohibit them from engaging in traditional occupational therapy sessions can take advantage of virtual reality to engage in meaningful activities from the comfort of their own home.
Motorized Wheelchairs and Scooters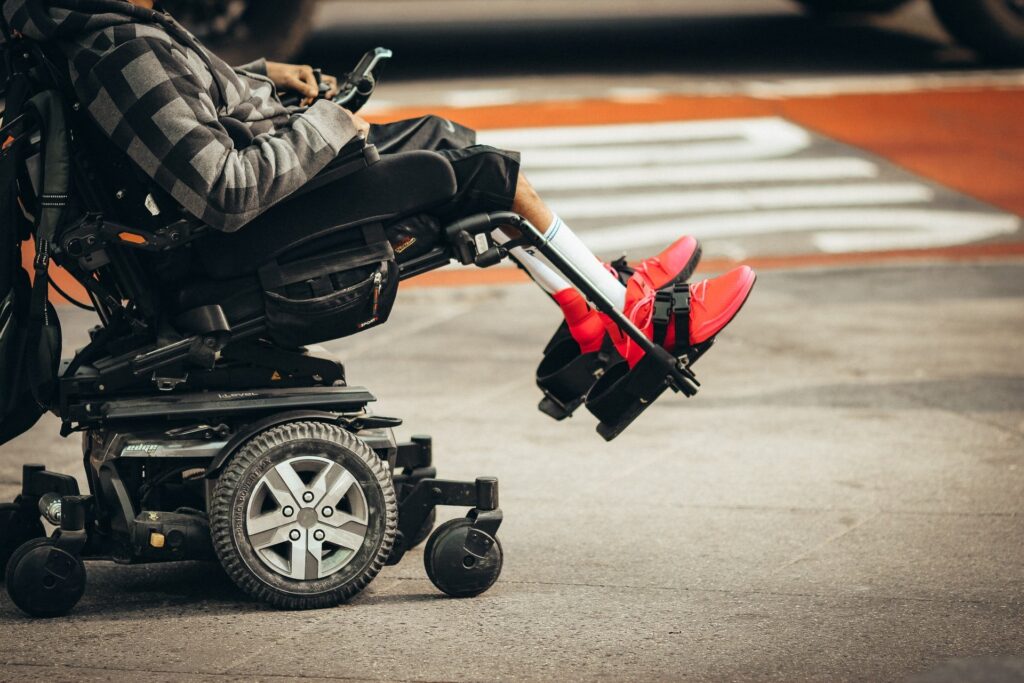 Motorized wheelchairs and scooters are essential aids for individuals with reduced mobility, allowing them to travel conveniently and autonomously.
Occupational therapists can assist with finding, fitting and maintaining adaptive equipment such as wheelchairs.
The wheelchairs can be tailored to the individual's needs through adjustable features, such as back height, armrest height and angle and footrest, enabling a more comfortable experience for the user. In addition, occupational therapists can support learning how to use the device.
Utilizing electric wheelchairs and mobility scooters greatly impacts those who need them in terms of autonomy and comfort.
Also, read how can a transport improve disabled people's quality of life.
Occupational Therapy and Technology
Occupational therapy helps to improve or reinforce patients' autonomy, whether physically or mentally. If a patient requires occupational therapy, OTs can identify the type of technology that is most suitable for their medical needs to help them regain a certain movement, interaction or ability.
As technology evolves, there are more opportunities and products that can be implemented into treatment plans to improve patient recovery and care.