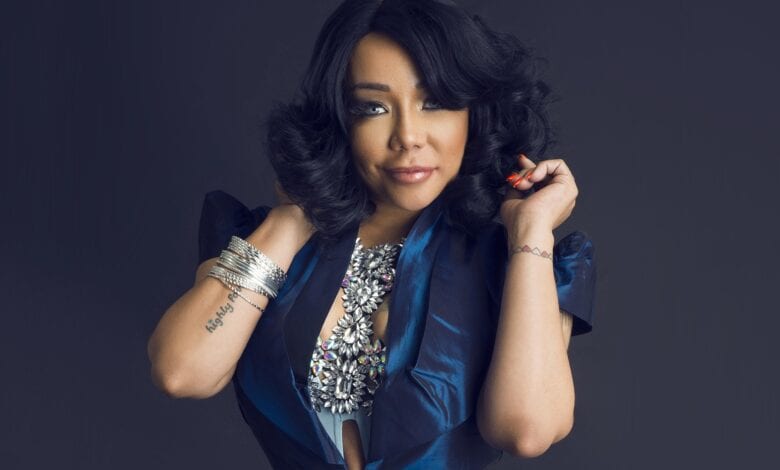 Tameka Tiny Cottle Biography Wiki and Net Worth
Birthday: July 14, 1975
Birthplace: Atlanta, Georgia
Children: Zonnique, King & Major
Step Children: Messiah, Domani & Deyjah
Husband: Clifford Joseph Harris Jr. (T.I.)
Net Worth: $12 million
Tameka Cottle grew up in College Park, Georgia just 12 minutes outside the epicenter of R&B and Hip Hop music in the 90's. Tiny and childhood friends Kandi Burrus, Tamika and LaTocha Scott had formed the girl group Xscape. Together the friends began performing at local talent shows in Atlanta. It wasn't long before the extremely talented group got discovered. In 1996 at the age of 17 years old music producer and SoSo Def president Jermaine Dupri noticed Xscape at a local festival and signed them to a deal instantly.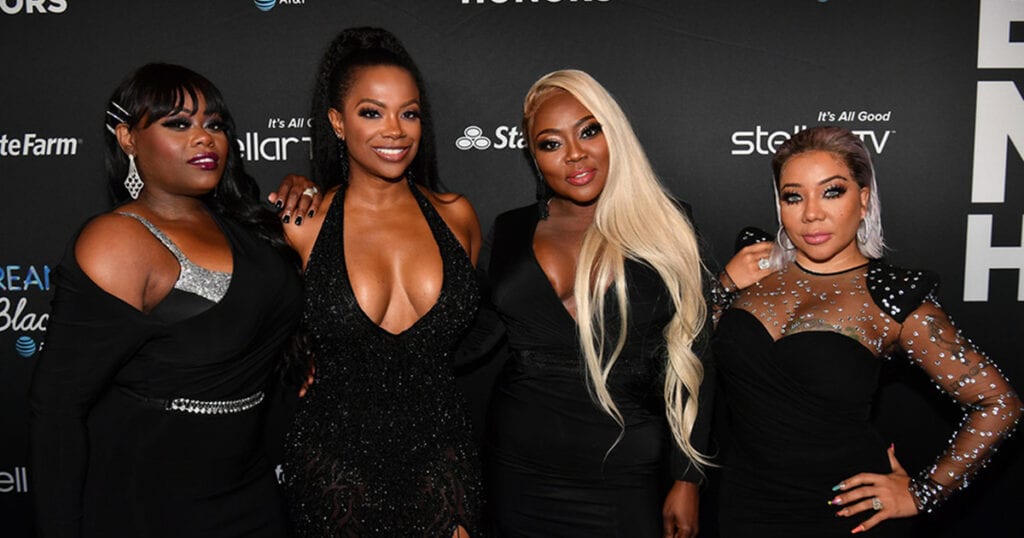 Xscape quickly rose to success with their debut single Just Kickin It, the first of three top ten Billboard singles from their debut album Hummin' Comin' at Cha. The album sold over 1 million copies and Xscape went on a sold out tour grossing nearly $50 million. Xscape went on to release two more albums including Traces of My Lipstick, their biggest selling album. The record sold 3 million copies worldwide and featured "Arms of The One Who Loves You."
The group disbanded in 2001 and Tiny continued her rise in the music industry. She left the stage to write and co-produced some of the decades biggest hits for artist like Lil Kim, TLC, and Bow Wow.
After a decade long career recording with one of the biggest selling R&B groups Tiny decided it was time to settle down. In 2010 she and boyfriend T.I. married in Miami Beach Florida.
Tiny Tameka Cottle has formed the ultimate merger with her husband, multi platinum recording artist T.I. Hailed as the King of the South for his career domination in the Hip Hop game Tiny and TI have been together since 2001. The couple share their personal and family lives in front of millions weekly on one of VH1's highest rated series T.I and Tiny the family hustle.
Tameka Cottle aka Tiny has been with Atlanta rapper T.I. since 2001. The couple had their own children from previous relationships and still created an even bigger family together. Their children have all been introduced to a life of luxury and will inherit the family's empire and millions. Clifford King Harris III, was their first child together. The 10 year has delivered some of the most memorable quotes on their hit reality series T.I. The Family Hustle. Their youngest son Major Philant Harris was born in 2008. Tiny's oldest child daughter Zonnique Pullians was named after her father Zonnie. She has already taken advantage of her parents' musical empire and began a singing career of her own with the OMG Girlz. TI has one girl of his own Deyjah by former recording artist Ms. Niko. Tiny's oldest step children are 14 Messiah and 13 year old Domani.
amritsar information