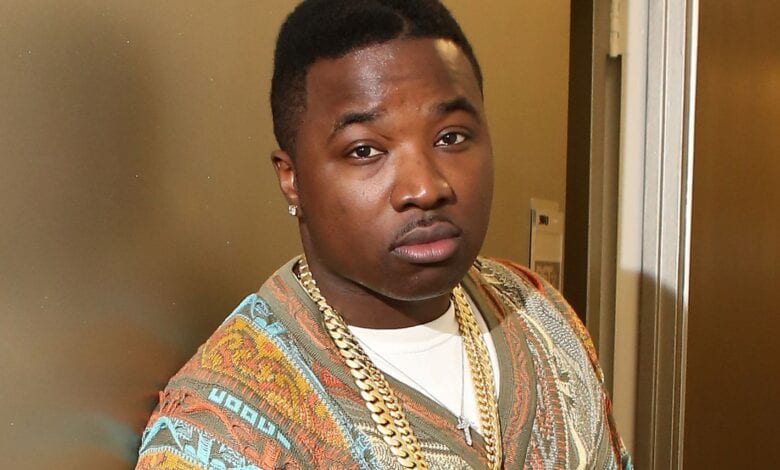 Real name: Roland Collins
Birthday: November 23, 1985
Birthplace: Brooklyn New York
Occupation: Rapper
Label: BSB Records
Net Worth: $1 Million
Troy Ave is one of the latest hypes in the hip hop game. His name is constant rolling off the tongues of music critics and hip hop hops when discussing the next great rapper. His fan base and heavy buzz had originated in the streets of New York and now expanding across the country. Troy Ave who is currently unsigned to a major label is looking to cash in big time with a potential record deal worth $5 million in 2014.
Labels like Def Jam, Epic Records, Columbia and Capital Records have all put in bids to be the first to sign the 28 year old rapper. But with deals as high as $5 million Troy Ave says it's not all about the money and he wants to make sure that he has the right team behind him to promote his major label debut album and make it a classic.
Troy Ave hails from Brooklyn New York, home of some of hip hop's biggest rappers like Biggie. His goal is to restore the feeling of quality music from the streets and rethrone New York city as the headquarters of hip hop music. He has been compared to 50 Cent who has spoken highly of the young rapper. He's even said that Lloyd Banks is his new hype man after he was spotted in Troy Ave's music video. Troy has even said that he is one of the first rappers from New York to get as much love as 50 in years. He promises no matter how muh bread he gets he will never leave the city. 50 Cent's net worth is currently sitting at $200 million.
He put together his own label BSB Records in 2011. The label consist of rappers he met in and around his neighborhood.
In 2014 he appeared on the cover of the XXL "Fresmen" issue featuring some of the hottest up and coming rappers. Iggy Azalea, School Boy Q, Kirko Bangz, MGK, Macklemore, French Montana, Future and Kid Ink.