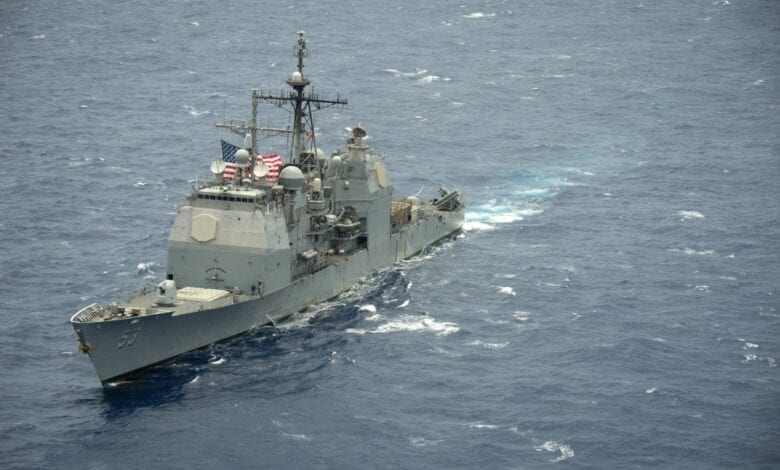 A U.S. Navy whistleblower whose identity is being withheld has come forward with claims that he saw proof of alien and UFOs while he served at Moffett Field, formerly a U.S. naval base in California. The former naval officer claims that he handled top-secret files and saw thousands of photos of aliens and UFOs. He says he is ready after 27 years of silence to make a contribution to the ongoing campaign for full alien and UFO disclosure by sharing the information he gained access to, first as junior officer and later as senior U.S. Naval officer.
The 49-year-old man from Ohio has reportedly filed a report with MUFON, a US-based organization that documents and investigates reports of alien and UFO sightings. He also spoke in an interview with the U.K.'s Express.
He told MUFON that he was a third-class petty officer in the U.S. Navy in the 1980s. He served in the navy as a telecommunications technician and later as a senior officer in the U.S. Army and the Navy Seals. He claimed that when he was at Moffett Field, from February 1986 to October 1989, he handled thousands of files containing classified documents about aliens and UFOs. He also saw photos of aliens and UFO crafts.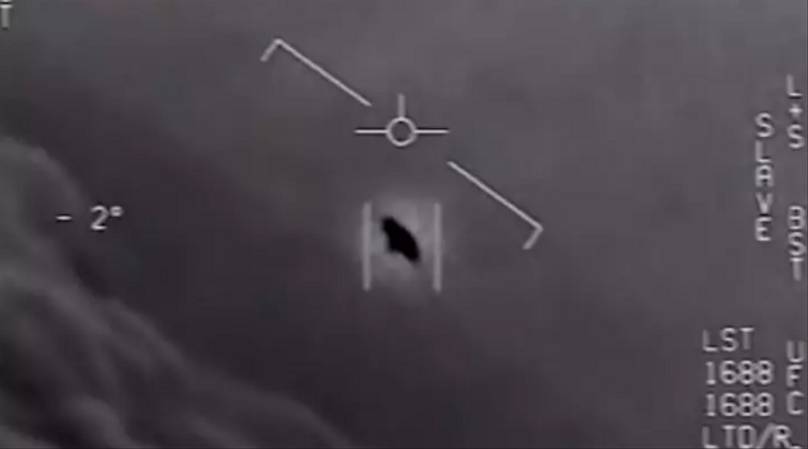 "I have never seen a UFO or ET or alien, however I have seen literally tens of thousands of documents confirming they are real and have visited Earth," he said. "I personally handled, viewed and delivered thousands of documents involving UFO/ET Projects. I would like to share my knowledge in hopes that someone will be able to use it effectively towards disclosure."
"They [the authorities]don't want someone to stir up the pot, and I would never compromise national security or servicemen's' lives, but people deserve to have answer," he added.
He claims in his report that he also obtained information from a senior colleague that could shed further light on the mystery of the famous Rendlesham UFO incident which occurred in Suffolk in the U.K. in December 1980. Witnesses reported sighting mysterious lights near RAF Woodbridge, a U.S. Air Force base at the time. Others claimed they saw a triangle-shaped UFO landing.
The Rendlesham incident — often referred to as Britain's Roswell — has been the subject of controversies and complex conspiracy theories since it happened in 1980.
Roswell is a reference to the alleged UFO crash incident that occurred in 1947 at a ranch near Roswell in New Mexico.
The whistleblower met the senior officer, who had been at Rendlesham during the UFO incident, in 1987.
"He was the one who initially told me about Rendlesham Forest," the whistleblower said. "He came to our air station in 1987. He had been at a communications station north of London for 11 years."
The whistleblower could not tell whether the man, who was in his 60s at the time, nearly 30 years ago, is still alive because he lost contact with him after they parted. But, the whistleblower made a statement to MUFON giving details about the Rendlesham incident he obtained from the senior officer. He is reportedly also working with Nick Pope, a well-known UFO researcher who had helped the British ministry of defense investigate major UFO sightings, including the Rendlesham incident.
Pope confirmed to Express that he had contacted the whistleblower.
"I've actually had some personal communication with this individual, and have no doubts about his background. It's clear from the language he uses and the information he has that he's a genuine insider," Pope said.
Explaining why it took him 27 years to talk about what he saw, the whistleblower said he had signed an agreement with the military not to talk. But, he is now able to talk because the agreement expired in 2014.
"I was under a 25-year obligation not talk about what I saw, read, witnessed, or overheard," he said. "Now I am at the stage where I can talk freely about certain things."
He also explained that he was not able to keep any of the thousands of photos he claimed he saw as evidence because they were classified information.
"I do not possess anything other than my testimony and documents that authorize that I legitimately had the individual top-secret security clearances," he said. "But this is a rabbit hole that goes very deep."
He pointed out that some have lost their lives in connection with UFO sightings and due to their efforts as whistleblowers. But, governments had allegedly covered up the cause of the deaths. He expressed concern about his safety but said he was motivated to make the disclosure because his testimony could "shed light on things that might give some people closure."
"I held a serious position in the U.S. military, and, if I can shed light on any aspect of any situations to help those individuals for closure, I feel a moral duty to," he said, according to Express.
MUFON said its officers were investigation the case.