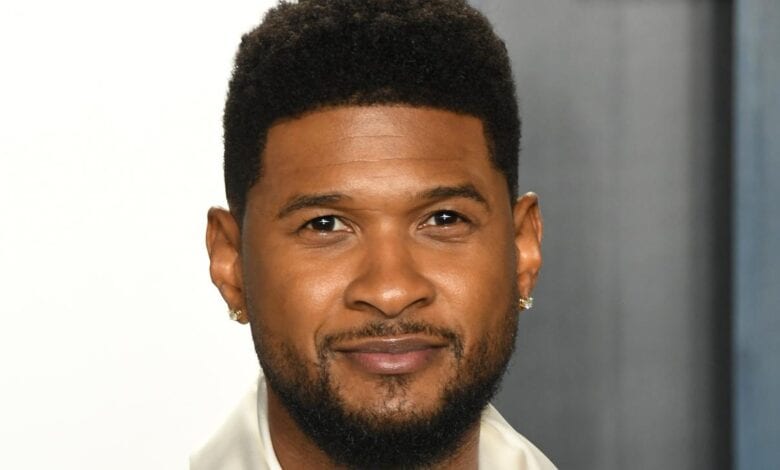 Singer, songwriter, and now judge on NBC's the Voice Usher Raymond IV has sold over 22 million albums in the US and 65 million worldwide. He has nine number 1 Billboard Hot 100 hits. His biggest selling album Confessions sold 1.1 million copies in the first week and featured the singles Yeah!, and Burn both number 1 singles. Today Usher has used his music career and experience to help mold another Pop phenomenon Justin Bieber. Usher's net worth is $150 million in 2013.
Usher Raymond the fourth was born October 4, 1978 in Chattanooga Tennessee raised by his mother Jonetta Patton. His father had a reputation for being one of the baddest men in Chattanooga. He was into drugs and abandoned him when he was a child. Although they lived in the same city his father never connected with him. He grew up singing in his mother's choir in St. Elmo's church. Then when he was 10 he joined a local boy band New Beginnings. In 1990 Jonetta moved 12 year old Usher to Atlanta in hopes of him being discovered. He entered in several talent competitions. After winning his first talent show many people in Atlanta began buzzing about Usher comparing him to Michael Jackson. L.A. Reid's brother had seen a tape of him in the video and L.A. felt obligated to invite him to sing for him. He had enough to get his attention.
Usher fast tracked to fame with an education from Hip Hop's most notorious producer P. Diddy. LA Reid sent him to New York to spend some time under Diddy. In the Spring of 1995 15 year old Usher moved in with Diddy and started mingling with Bad Boy artist, Mase, Notorious BIG, Faith Evans and Lil Kim. Diddy produced his first album which failed miserably due to the album's suggestive lyrics which were song by the then 15 year old. Jonetta took over as his manager and then he dropped his sophomore album My Way working with Jermaine Dupri. The album has been certified 6 times platinum.
His unflinching confidence earned him notable success and one the heart of one of Pop's leading ladies Chili from TLC. Their story book romance ended in betrayal, he cheated on her. Then he committed himself to marriage only to face a public backlash.  He married his former stylist Tameka Foster. The couple had two children Nayvid Ely Raymond and Usher Raymond V.After a series of high profiled relationships and a public divorce Usher is single again and doesn't plan on rushing to get married anytime soon.