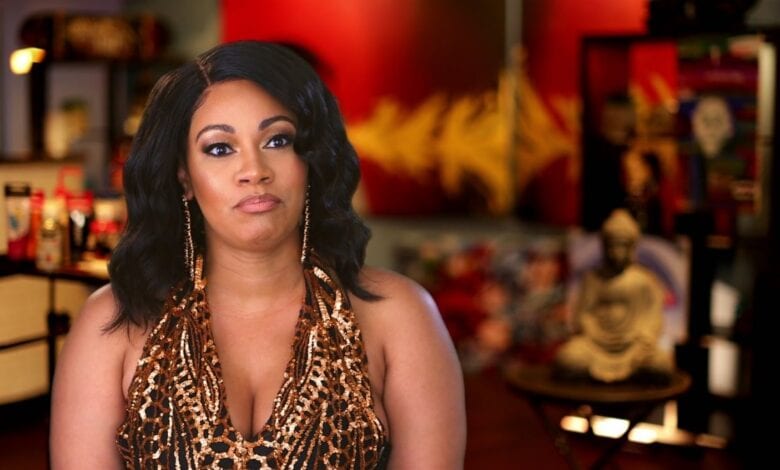 It's no surprise one of the biggest beefs in the Black Ink Crew series is between two former best friends Puma and Ceasar. Since the show began filming in Harlem it has been nothing but pure entertainment. At the center of this is their partners Dutchess and Quani. Both have been caught in between their feud and unfortunately has also caused bad blood between them as well.
Quani is 30 years old and has been dating Puma for several years now. The couple had a beautiful wedding in Jamaica and later gave birth to their daughter Tamia. She is a total daddy's girl. Puma has dedicated his instagram to her cuteness posting pics almost everyday of the toddler. Despite Quani's relationship with Puma and their daughter, tensions are still relevant with Quani's mom. To this day she still has hesitations about their relationship and believes Puma brings nothing but trouble and chaos to Quani's once normal life.
Denise has been hovering over Quani for years and criticized just about every decision the couple has made in their personal lives. There has been many times where viewers finally believed they buried the hatchet but it looks like the dead conflicts keep arising.
During their beautiful wedding ceremony, tears were shed and hugs were given. In 2013 the time finally came for Puma and Quani to walk down the aisle in Jamaica. With family and friends there for support, Puma and Quani exchanged vows on a beautiful beach. Although there were a rough series of events leading up to this day (Puma fighting with Quani's mom, Denise), the couple got married and celebrated this joyous occasion.
But ever since their beautiful baby Tamia came into the world Denise has continued to disagree with the way they are raising her. Now the issues centers around Quani having the baby around Puma's tattoo shop.