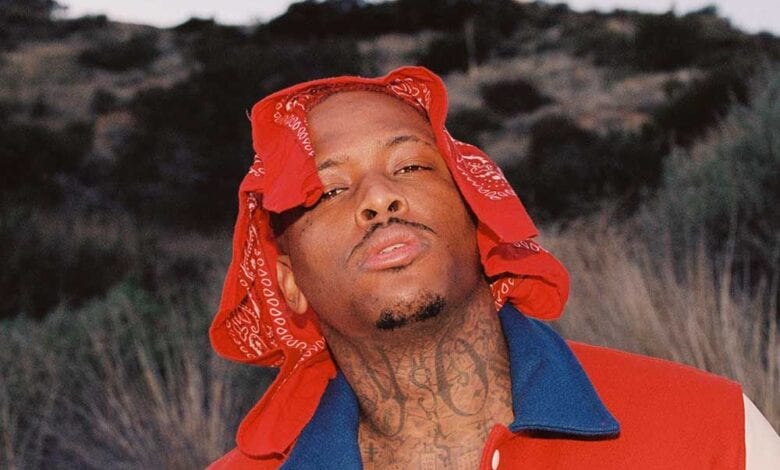 Real name: Keenon Daequan Ray Jackson
Birthday: March 9, 1990
Birthplace: Compton California
Occupation: Rapper
Label: Def Jam
Net Worth: $1 million
30 year old West Coast rapper YG has become the new face of West Coast rap. He's partnered with producer DJ Mustard for his debut album and the two have taken control of hip hop radio airwaves across the nation. With hits like "Who Do You Love?" with Drake and "My N*gga" YG is on the come up and looking to cash in big on the hip hop game, with or without a shirt.
YG dropped his debut album Krazy Life in 2014 with entire production by DJ Mustard. The two met when they were teenagers. DJ mustard was from the Westside of LA and a mutual friend connected them 7 years ago. Mustard was producing music at the time, he was working as a club and radio DJ. Their first minor success was a single called Toot it and Boot it. Mustard felt compelled to produce music for YG since he was rapping over instrumentals over other rap songs. The signature 'Mustard On The Beat' is actually spoken by YG. Mustard's real name is Dijon which is why he chose the nickname.
DJ Mustard has stated that he and YG are the new Dre and Snoop. Mustard's comments were not comparing their careers and musical style but their relationship and friendship with each other.
YG's music is blowing up in the clubs which how he garnered a majority of his spins. YG ran into Drake at Roscoe's in 2010 and the Canadian rapper acknowledged YG's work saying he was a fan. He had several encounters with him before the two exchanged numbers to work together. Drake heard the beat for "Who Do You Love?" and was convinced enough to hop on the beat.
In 2013 after being previously signed to Young Jeezy's CTE World YG signed to Def Jam. He was serving a jail sentence for burglary when his mom was contacted by several label executives. His deal is worth $2 million for 3 albums.