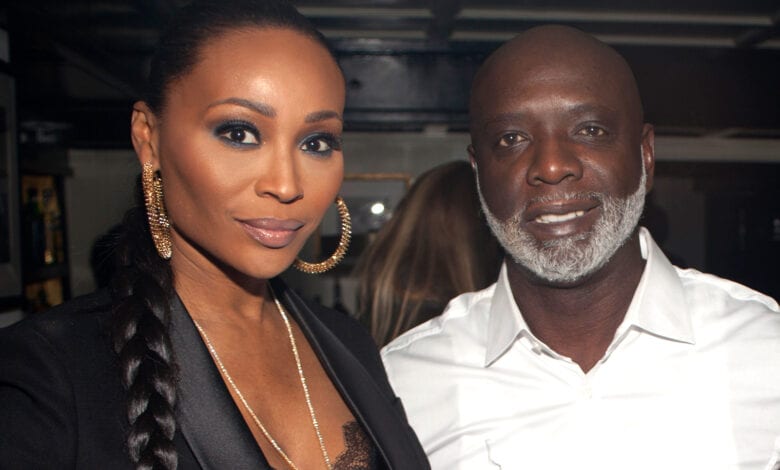 Is Cynthia Bailey worth more than NeNe Leakes or Kenya Moore? Apparently not the star of Real Housewives of Atlanta has the smallest salary of the cast. Over 3 million viewers in America alone and almost 12 million worldwide tune in to watch the ups and downs of Cynthia Bailey and her husband Peter's unfortunate financial situations. For the past three seasons it's been opening and closing of just about every business endeavor the couple take on. Surprisingly Cynthia's net worth is $500K.
Cynthia and Peter made their debut on the Housewives of Atlanta while Peter's club Uptown was going into foreclosure. Yet for some reason they were in the middle of planning a wedding that cost almost $1 million. What's even worse is Bravo executives and Andy Cohen were considering replacing Cynthia Bailey with Nene's friend Marlo. Fortunately Marlo's criminal history was too risky for Bravo to hire her as a full cast member and the network was afraid of the blow back from viewers and critics once her criminal record for assault and battery was revealed. So they kept Cynthia on for one more season. It's her financial woes that make for good tv. Also her best friend NeNe went to bat for her. YUP!!!! You heard it here first, NeNe Leakes made the case for Cynthia to stay for one more season. But of all the cast members she is the only who hasn't received a pay raise for season 6.
Cynthia Bailey is reportedly earning a salary of only $300K. It's pretty good but nothing compared to the $600K that Kenya Moore is receiving or the $1 million salary of NeNe Leakes. So for season 7 is it even worth keeping Cynthia on? She is a little boring and seems to have no backbone! We'll see how this season turns out if Cynthia can get turnt up!