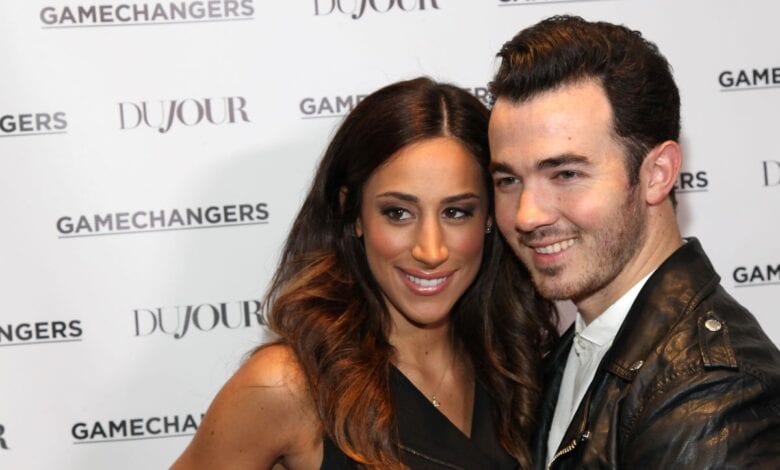 Dani Jonas has been married to Jonas Brothers singer Kevin since December 2009. Kevin was on vacation when he met the New Jersey Hair stylist. Both were in the Bahamas with their families in 2007. While he was staying at the Trump Hotel in New York City she would drive 2 hours to visit him. The relationship was completely concealed until photos of the couple kissing were posted in 2008. Kevin was on tour in Canada with his brothers and he flew to NJ to make a special trip to her home. When she opened the door he greeted her on his knee with a ring in his hand.
Danielle Jonas was born in 1986. Her family consist of 2 sisters and a brother. Her siblings and parents have been very supportive of the relationship. The couple is the subject of the popular E reality series Married to Jonas.
The happily married couple are expecting their first child this year. They announced via twitter.