News
Franklin Scandal: The Washington Child Sex Ring Coverup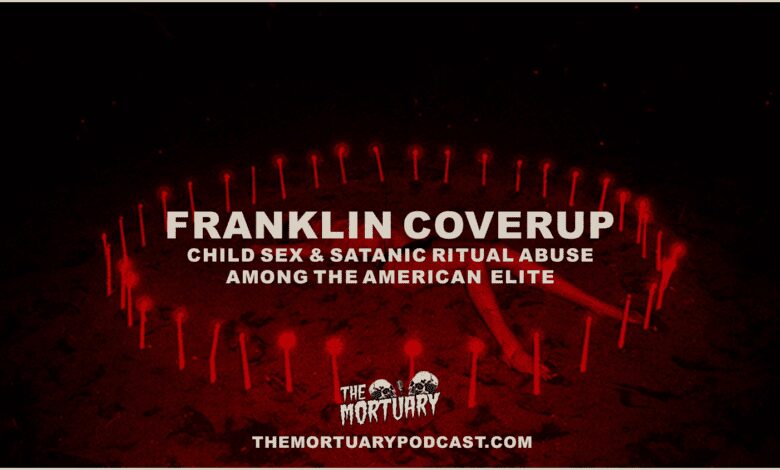 WARNING: Contains Graphic & Disturbing Content
IF THERE IS ANY CHANCE that you suspect you are under the influence of mind control reading the following information can be DANGEROUS. If you are consulting a therapist for DID (also known as MPD), it is recommended that you consult your therapist before reading this material.
The Franklin Scandal
The following archive paints a chilling portrait of what is really going on in the upper echelons of the ruling elite here in America. The story involves children from orphanages in Nebraska being flown around the United States by top Republican officials in order to engage in child sex orgies with America's ruling elite. It is a fact that during the 1980's, child sexual services were provided by top Republican officials to key, bureaucrats and diplomats but most importantly, there is a chilling proximity of all of these events and personalities, to the President of the United States at the time, George H.W. Bush. And there have been victims who claim that the President himself engaged in the activities. It is a tale of child sex, murder, espionage, blackmail, and huge payoffs. And all the players are involved. From the White House to the CIA to the media barrons to the Republican elite – right down to the orphanages where they procured their victims.
This story was the second biggest scandal of the 1980's which was completely obliterated by the Bush White House – A complete coordinated blackout by the ruling elite in cooperation with the American television networks. (The biggest scandal being the Bush involvement in the attempted assassination of President Reagan) Since the elite who own the television networks in America are the same elite who feast off the carcass of the American population – just like the Bushes do and who sit on the same boards of the same corporate cartels as the Bushes do – most Americans will never hear of this explosive story. But thanks to the Internet all these suppressed news facts are re-surfacing. Perhaps the most chilling aspect of this horrific tale is that such realities can be so completely obliterated by the powers that be so that, even though these are simply the very biggest most explosive stories of our time – you will never know that they happened. That is why www.voxfux.com exists. To bring you the hard cold truth about what is really happening to our world. To inform you about who these people really are who rule America.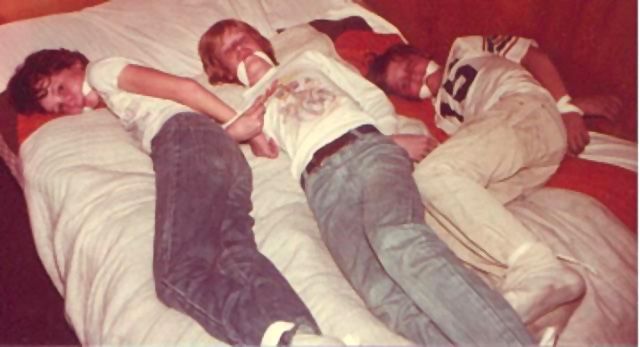 Fortunately not all people are in on the crimes of the elite. Once and a while a person comes along who is human and who fights and resists this evil force which is destroying the human race. In this case, former Republican Senator John Decamp has involved in the production a documentary called "Conspiracy of Silence" it was to air May 3, 1994 on the Discovery Channel. This documentary exposed a network of religious leaders and Washington politicians who flew children to Washington D.C. for sex orgies. As the story goes, at the last minute before airing, there was a massive effort from key Washington politicians who were implicated in the scandal to exert pressure on the channel to threatened the TV Cable industry with restrictive legislation if this documentary was aired.
Almost immediately, the rights to the documentary were purchased by unknown persons who had ordered all copies destroyed. A copy of this videotape was furnished anonymously to former Nebraska state senator and attorney John De Camp who made it available to retired F.B.I. chief, Ted L. Gunderson. While the video quality is not top grade, this tape is a blockbuster in what is revealed by the participants involved. You can view the online video below.
About the Conspiracy of Silence Video
"Conspiracy of Silence" is a powerful, disturbing documentary revealing a nationwide child abuse and pedophilia ring that leads to the highest levels of government. Featuring intrepid investigator John DeCamp, a highly decorated Vietnam war veteran and 16-year Nebraska state senator, "Conspiracy of Silence" reveals how rogue elements at all levels of government have been involved in systematic child abuse and pedophilia to feed the base desires of key politicians…
Satanic Ritual Abuse
Satanism and the CIA: International Trafficking in Children
Based on DeCamp's riveting book, The Franklin Cover-up, "Conspiracy of Silence" begins with the shut-down of Nebraska's Franklin Community Federal Credit Union after a raid by federal agencies in November 1988 revealed that $40 million was missing. When the Nebraska legislature launched a probe into the affair, what initially looked like a financial swindle soon exploded into a startling tale of drugs, money laundering, and a nationwide child abuse ring. Nineteen months later, the legislative committee's chief investigator died suddenly and violently, like more than a dozen other people linked to the Franklin case.
So why have you never heard of the Franklin cover-up? Originally scheduled to air in May of 1994 on the Discovery Channel, "Conspiracy of Silence" was yanked at the last minute due to formidable pressure applied by top politicians. Some very powerful people did not want you to watch this documentary.
You may find yourself becoming angry or upset while watching "Conspiracy of Silence." Many people do. However, consider that each of us has at times in our life acted out of selfish motives when it comes to sexuality and ended up hurting others in one way or another. Let us take this information not only as a call to stop this kind of abuse at the nationwide level, but also as a call to examine our own sexual relationships and make a commitment to deep honesty and integrity in our own lives around this most sensitive issue. Thanks for caring and may we all work together to build a brighter future for ourselves and for our world.
A copy of this videotape was furnished anonymously to former Nebraska state senator and attorney John De Camp who made it available to retired FBI Agent Ted L. Gunderson. While the video quality is not top grade, this tape is a blockbuster in what is revealed by the participants involved.