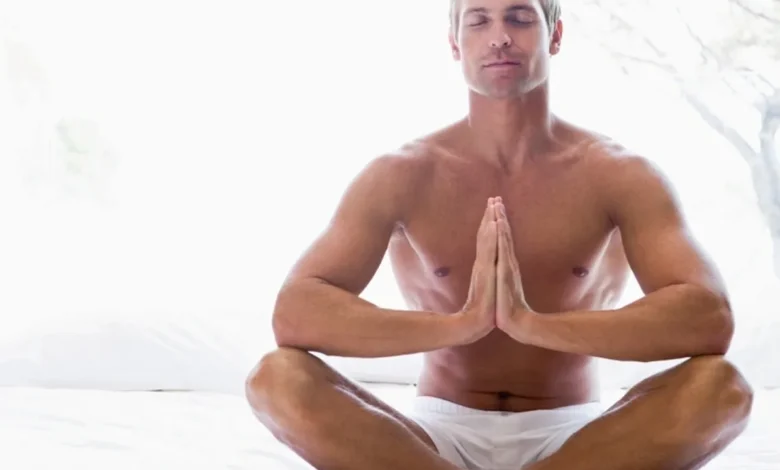 In our modern world, the widespread availability of explicit content has led to concerns about its impact on individuals and relationships. Many people find themselves trapped in the addictive cycle of pornography, which can negatively affect their mental, emotional, and even physical well-being. However, one approach that has gained recognition for its potential to support individuals in breaking free from this addiction is the practice of Tantra. In this article, we will explore how Tantra, specifically in the form of tantric massage in London, can provide a pathway towards quitting porn and cultivating a healthier, more authentic approach to intimacy and connection.
Understanding Porn Addiction
Pornography addiction is a complex issue that affects individuals from all walks of life. It can lead to various negative consequences, such as distorted perceptions of sex, unrealistic expectations, decreased self-esteem, and relationship conflicts. Overcoming this addiction requires a multi-faceted approach that addresses the underlying emotional, psychological, and physiological aspects.
The Power of Tantra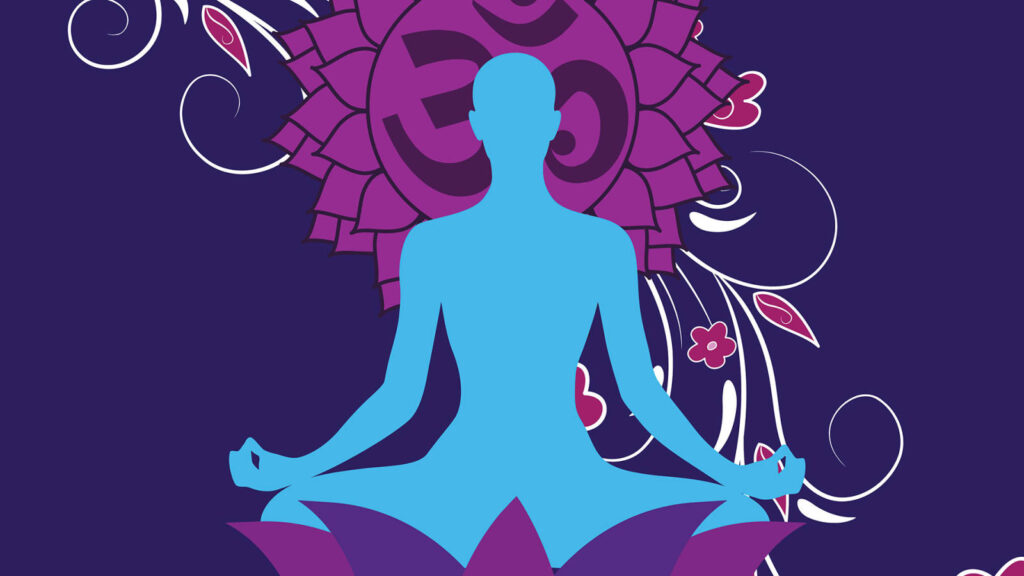 Tantra is an ancient spiritual practice that originated in India and has been practiced for thousands of years. It encompasses various techniques and rituals aimed at cultivating mindfulness, presence, and a deep connection with oneself and others. Tantra views sexuality as a sacred and transformative energy that can be harnessed for personal growth and spiritual awakening. It offers a holistic approach to intimacy and relationships, emphasizing the importance of consent, communication, and mutual respect.
Tantric Massage as a Healing Modality
One powerful aspect of Tantra is the practice of tantric massage. Tantric massage is a form of bodywork that combines elements of traditional massage, energy work, and mindfulness practices. It involves gentle touch, slow and intentional movements, and the activation of the body's sexual energy centers. Tantric massage aims to awaken and circulate this energy throughout the body, promoting relaxation, heightened sensory awareness, and a deep sense of connection.
How Tantra Supports Porn Recovery
Cultivating Mindfulness: Tantra encourages individuals to develop a heightened sense of self-awareness and mindfulness. By focusing on the present moment and becoming aware of their thoughts, feelings, and sensations, individuals can interrupt the automatic patterns associated with porn consumption.
Reconnecting with Sensuality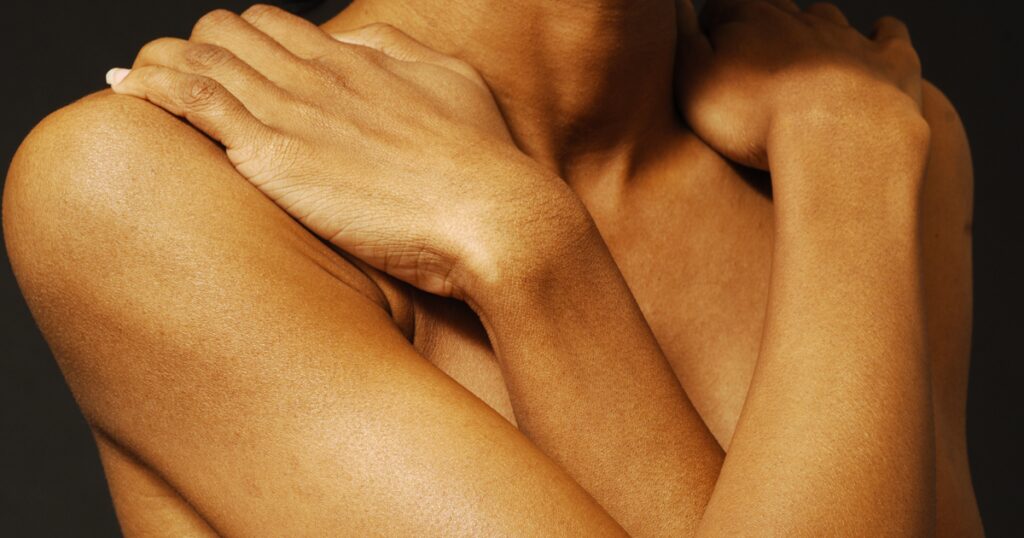 Porn addiction often leads to a disconnection from one's own body and true desires. Through tantric practices, individuals can reawaken their sensuality, learn to honor and appreciate their bodies and explore pleasure in a more conscious and holistic way.
Healing Emotional Wounds
Tantra recognizes that unresolved emotional wounds and traumas can contribute to addictive behaviors. By creating a safe and non-judgmental space, tantric practices facilitate the release and healing of these emotional blockages, allowing individuals to experience deeper intimacy and connection.
In the realm of Tantra, creating a safe space means establishing an environment where individuals feel supported, respected, and free from judgment. This safe space allows individuals to explore and express their emotions authentically, without fear of criticism or rejection. Through practices such as guided meditations, emotional release exercises, and tantric rituals, individuals can delve into their emotional landscapes and uncover the root causes of their addictive behaviors.
Developing Authentic Intimacy
Tantra teaches individuals to embrace vulnerability, open communication, and authentic connection. By engaging in tantric practices with a partner or a trained practitioner, individuals can learn to establish meaningful connections based on trust, mutual respect, and shared exploration.
Shifting Focus from Fantasy to Reality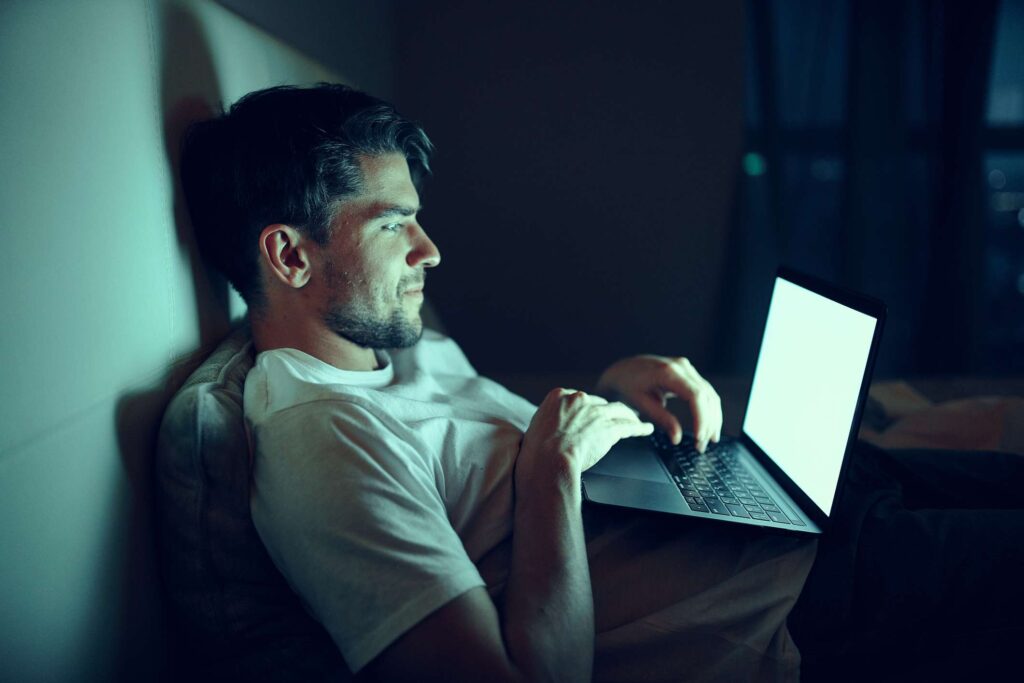 Pornography often promotes unrealistic and objectifying depictions of sexuality. Tantra encourages individuals to shift their focus from fantasy to reality, to embrace the beauty and uniqueness of their own experiences and those of their partners. Tantra recognizes that each person's journey of sexuality is different and that genuine connection requires a deep appreciation for the present moment. By letting go of preconceived notions and expectations influenced by pornography, individuals can discover the true depth and richness of their own intimate experiences.
Rewiring Neural Pathways
Porn addiction can create deep-rooted neural pathways in the brain that associate pleasure and arousal with explicit content. Tantra offers practices such as breathwork, meditation, and visualization techniques that help individuals rewire these neural pathways and cultivate new patterns of arousal and pleasure. By engaging in these practices consistently, individuals can gradually decrease their reliance on pornographic stimuli.
Engaging in partner exercises that promote connection and intimacy is another powerful way Tantra supports the rewiring of neural pathways associated with porn addiction. These exercises involve practices such as eye gazing, conscious touch, and deep communication. By focusing on genuine connection and intimacy with a partner, individuals can gradually shift their patterns of arousal and pleasure from fantasy-driven stimuli to real, authentic interactions.
Enhancing Self-Love and Self-Worth
Porn addiction often stems from underlying issues of low self-esteem and self-worth. Tantra emphasizes the importance of self-love and self-acceptance as foundational pillars for healthy relationships and authentic connection. Through tantric practices, individuals learn to embrace their bodies, honor their desires, and cultivate a deep sense of self-worth, which can diminish the need for external validation through pornography.
Embracing Sacred Sexuality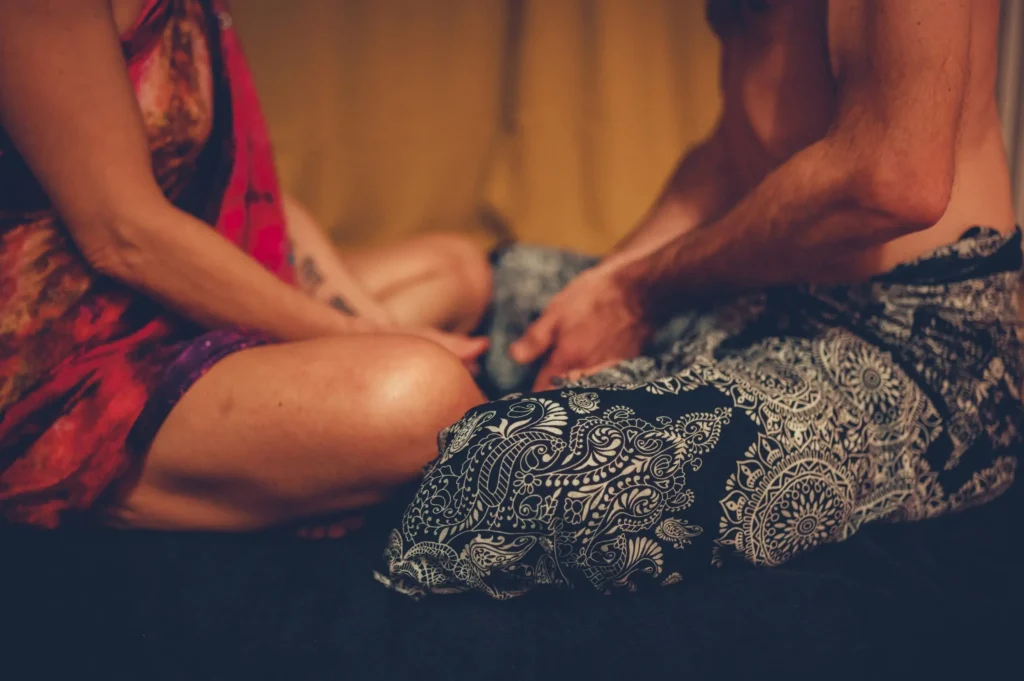 Tantra views sexuality as a sacred and transformative energy that can be harnessed for personal growth and spiritual awakening. By approaching sexuality with reverence and mindfulness, individuals can experience a profound shift in their relationship with their own bodies, their partners, and their understanding of intimacy. Tantra provides tools and practices to explore the depths of sacred sexuality, allowing individuals to tap into the immense power and healing potential of their sexual energy.
Conclusion
Overcoming a porn addiction is a journey that requires patience, self-compassion, and a willingness to explore alternative approaches to intimacy and connection. Real Tantric London, offers a profound pathway towards quitting porn by cultivating mindfulness, reawakening sensuality, healing emotional wounds, fostering authentic intimacy, and shifting the focus from fantasy to reality. It is important to approach this journey with an open mind, seek professional guidance when needed, and celebrate each step towards a healthier, more fulfilling relationship with oneself and others.
Remember, true connection and fulfillment come from within, and the practices of Tantra can serve as a guiding light on your path toward healing and transformation.