News
Islamic State: A CIA Creation to Justify War Abroad and Repression at Home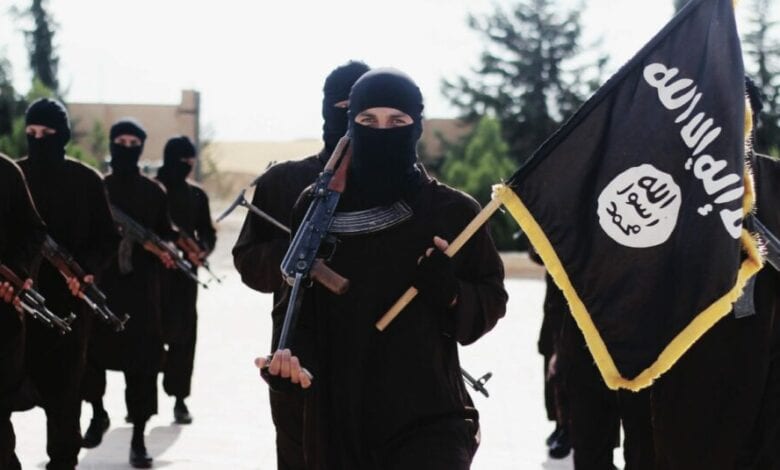 Ever since the creation of democratic nations – where public opinion somewhat matters – the political class is faced with a dilemma: War is needed to gain power, riches, and control, but the general public has a tendency to be against it. What to do? The answer was found decades ago and is still used successfully today: Create an enemy so terrifying that the masses will beg their government to go to war.
This is why ISIS exists. This is why the beheading videos are so "well-produced" and publicized worldwide through mainstream media. This is why news sources regularly come up with alarmist headlines about ISIS. They are used to serve the best interests of the world elite. The current objectives are: Sway public opinion to favor the invasion of countries in the Middle East, provide a pretext for "coalition" intervention across the world, and manufacture a domestic threat that will be used to take away rights and increase surveillance. In short, ISIS is yet another instance of the age-old tactic of creating a terrifying enemy to scare the masses.
"Moreover, as America becomes an increasingly multi-cultural society, it may find it more difficult to fashion a consensus on foreign policy issues, except in the circumstance of a truly massive and widely perceived direct external threat."
– Zbigniew Brzezinski, The Grand Chessboard
About a decade after the invasion of Iraq (which is still a chaotic danger zone), most agree that the war was based on false premises. The public ultimately acknowledged that the "weapons of mass destruction" excuse abundantly repeated by George W. Bush and Donald Rumsfeld was a complete fabrication. Despite this fact, the U.S. and its allies (along with the Council of Foreign Relations and other elite international opinion groups) are still looking to extend war in the Middle East, with Syria as a prime target. While the public across the Western world was decidedly against an unprovoked invasion of Syria, a single media event turned the tide: A short video where a masked jihadist beheads an American journalist.
The outcry was immediate. How could it not be? Shot in high-def, with perfect cinematic lightening, the beheading videos are setup to generate a visceral feeling of horror and terror. Dressed in an orange attire reminiscent of Guantanamo Bay, a helpless Western journalist is executed by a barbaric fanatic dressed in black, dramatically waving a tiny knife as weapon. No propagandist could think of a better way of swaying public opinion for war. As a "bonus" effect, the video stirs up anti-Muslim hysteria across the world, a sentiment that is constantly exploited by the world elite.
Very soon afterwards, war against ISIS was declared, almost as if it had been planned for months. In an interview with USA Today, Ex-CIA director Leon Panetta stated that Americans should brace themselves for a 30-year war that it will extend well beyond Syria:
"I think we're looking at kind of a 30-year war," he says, one that will have to extend beyond Islamic State to include emerging threats in Nigeria, Somalia, Yemen, Libya and elsewhere.
– USA Today, Panetta: '30-year war' and a leadership test for Obama
Basically, in the span of a few months, a terrorist group literally popped out of nowhere, causing mayhem in the very regions the US and its allies have been looking to attack for years. Its name: Islamic State in Syria, or ISIS. The name itself is symbolic and revealing. Why is an "Islamic" group named after an Ancient Egyptian goddess? Perhaps because it is a favorite figure of the occult elite – the true culprits that are behind the horrors of ISIS…
A Continuation of History
The idea of the CIA funding an Islamic group to further its political interests isn't exactly "far-fetched". In fact, there are several obvious instances in recent history where the US openly supported extremist Islamist groups (dubbed "freedom fighters" in mass media). The most flagrant and well-documented example is the creation of the Mujaheddin in Afghanistan, a group that was created by the CIA to lure the USSR in an "Afghan trap". The term Mujaheddin describes "Muslims who struggle in the path of Allah" and comes from the root word "jihad". The "great enemy" of today was the friend of the past. An important architect of this policy was Zbigniew Brzezinski one of the most influential statesman in U.S. History. From JFK to Obama, Brzezinski has been an important figure shaping U.S. policy across the world. He also created the Trilateral commission with David Rockefeller. In the following excerpt from a 1998 interview, Brzezinski explains how the Mujaheddin were used in Afghanistan:
Question: The former director of the CIA, Robert Gates, stated in his memoirs ["From the Shadows"], that American intelligence services began to aid the Mujahadeen in Afghanistan 6 months before the Soviet intervention. In this period you were the national security adviser to President Carter. You therefore played a role in this affair. Is that correct?

Brzezinski: Yes. According to the official version of history, CIA aid to the Mujahadeen began during 1980, that is to say, after the Soviet army invaded Afghanistan, 24 Dec 1979. But the reality, secretly guarded until now, is completely otherwise Indeed, it was July 3, 1979 that President Carter signed the first directive for secret aid to the opponents of the pro-Soviet regime in Kabul. And that very day, I wrote a note to the president in which I explained to him that in my opinion this aid was going to induce a Soviet military intervention.
– Le Nouvel Observateur, The CIA's Intervention in Afghanistan
A few decades later, these "freedom fighters" turned into the Taliban terrorists, among them Osama bin-Laden, turned from a CIA agent to public enemy No. 1. The group was then used to justify war in Afghanistan. It is one of numerous examples where an Islamic group was created, funded and used to advance U.S. interests. The U.S. also backed the Muslim Brotherhood in Egypt, Sarekat Islam in Indonesia, Jamaat-e-Islami in Pakistan, and the Islamic regime of Saudi-Arabia to counter Russia.
"America has no permanent friends or enemies, only interests"
– Henry Kissinger
Questionable Details about Islamic State
ISIS is a new Al-Qaeda, fully adapted for this day and age. Popping out of nowhere in the span of a few months, ISIS apparently secured a great number of resources, weapons, high-tech media equipment and propaganda specialists. Where did all the money and know-how come from?
The story of the leader of ISIS, Abu Bakr al Baghdadi, is extremely murky. According to some reports, al Baghdadi was detained by the Americans at Camp Bucca in Iraq for a number of years. Some speculate that it is during this time that he began working with the CIA…