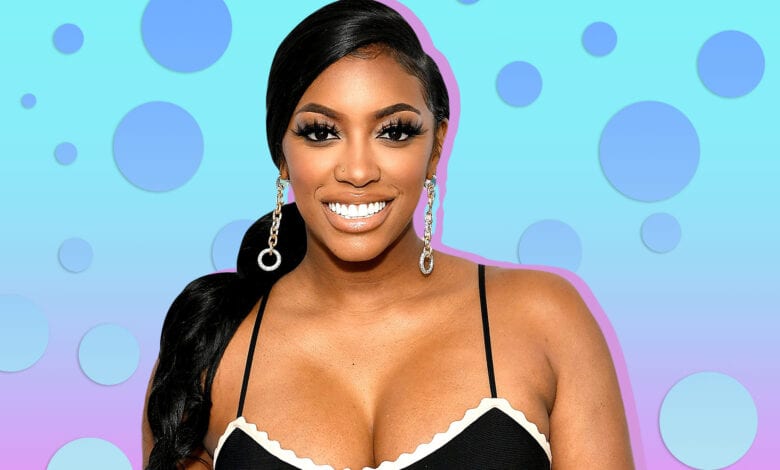 Over 3 million viewers fell in love with Real Housewives of Atlanta star Porsha Stewart when she signed on for season 5. Unfortunately her failing marriage to former football player Kordell Stewart played out on the series too. By the time the reunion show aired their divorce was in the works. The divorce garnered so much media attention that Housewives of Atlanta producers  offered Porsha nearly $500K for her to return for season 6. The salary includes a $100K paycheck for the reunion special which will be filmed in February. On top of her pay raise her husband Kordell was even paid $50K to appear on several episode to "explain" his side of the story. Yeah this show must be making a lot of cash to be throwing out!
Porsha Williams comes from a pretty well off family but her husband Kordell had even more cash. Kordell was a Steelers QB before Ben Roethlisberger. He just finished earning $5 million a year equally to $27 million before marrying Porsha. Kordell even received a $7 million signing bonus from the Steelers in 2002 plus almost $4 million in Endorsement deals prior to his departure from the league. Kordell continued earning money as a sports analyst and host for several networks and radio stations. Although he was making loads of cash he didn't sign a prenuptial agreement with Porsha which has now lead to the court ordering him to pay her $5,000 per month in alimony. But those payments might stop if she continues to get pay raises on Real Housewives of Atlanta.
Porsha's family has a history for civil rights activism. Her grandfather Hosea Williams was a city councilman and Atlanta raconteur. He started a foundation before his passing in 2000 which provides meals for the homeless in Atlanta. T.I. and Ludacris are a few of the many celebrities who have made donations to Hosea Feed the Hungry.