Tips
7 Quick Tips for Preparing the Traditional Rice Pudding in 2023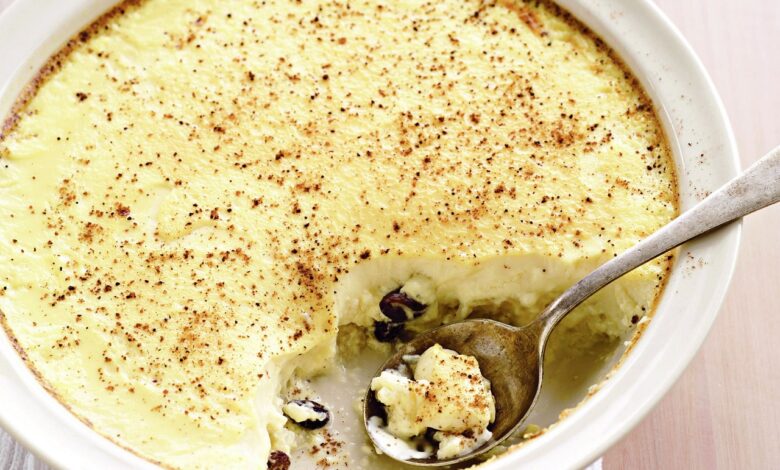 The famous rice pudding, better known in Spanish as arroz con leche, should be creamy, with a touch of vanilla and sweetness. It is a simple dish to prepare, so you can make it at home to the delight of your family and friends.
Today, we want to offer you a few tips so that your preparation will be a great success and you can even adapt it and make your own recipe, which we would like you to share to try it! Also, you will find information about the varieties of this dish in some countries.
Useful and practical tips
Below, we present some recommendations to avoid inadequate cooking or the use of improper utensils not adapted for this preparation of this dessert.
1. Appropriate pan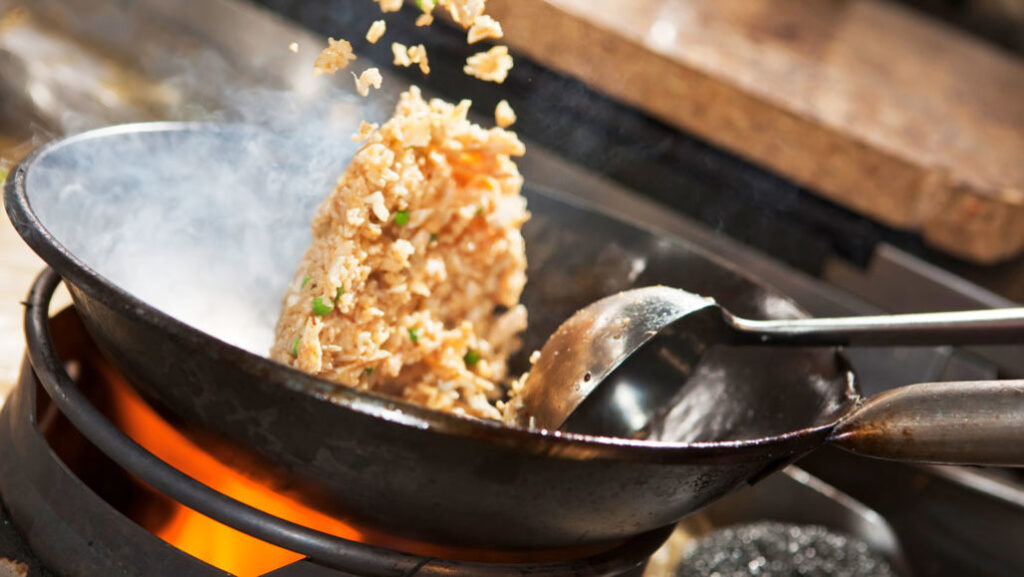 An important but often overlooked point is the type of pan used to make the rice pudding. In this sense, it is not recommended to use just any pan, because, incredible as it may seem, this has an undesirable effect on the final result.
Certainly, if the cooking utensil is not suitable, the rice can become dry and compact, altering its flavor.
So, be sure not to use a pan that is too large and in which the rice and milk are distributed too evenly over the surface. It is important to maintain the volume. Ideally, choose a cast iron pan that conducts heat well.
2. Runny rice pudding
The rice pudding is watery because it is undercooked and the milk has not evaporated. In this case, you should cook it again.
3. Very compact rice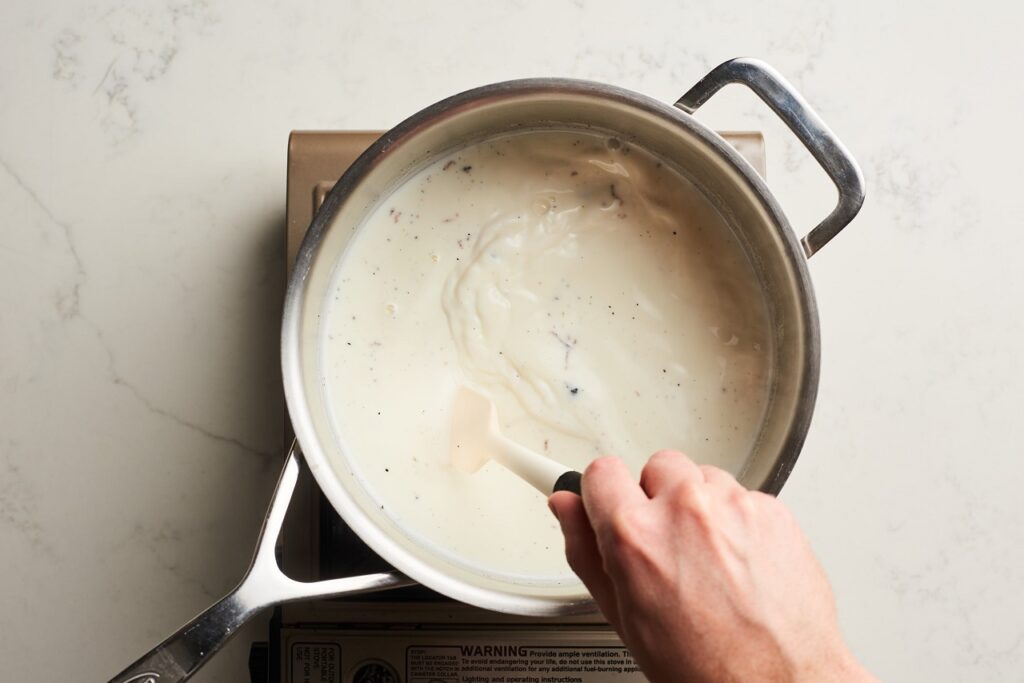 This occurs because the rice is too dry since the milk has evaporated too much during cooking. It is also caused by not using a suitable container so that the rice does not have enough room to expand.
There are several ways to correct a rice pudding that is too dry. Either add more milk and cook it again for 20 minutes, or add a little milk and cream to loosen it when it is cold, without heating it.
4. Softening the rice pudding
Adding the sugar ¾ of the way through cooking makes the rice softer.
5. The right milk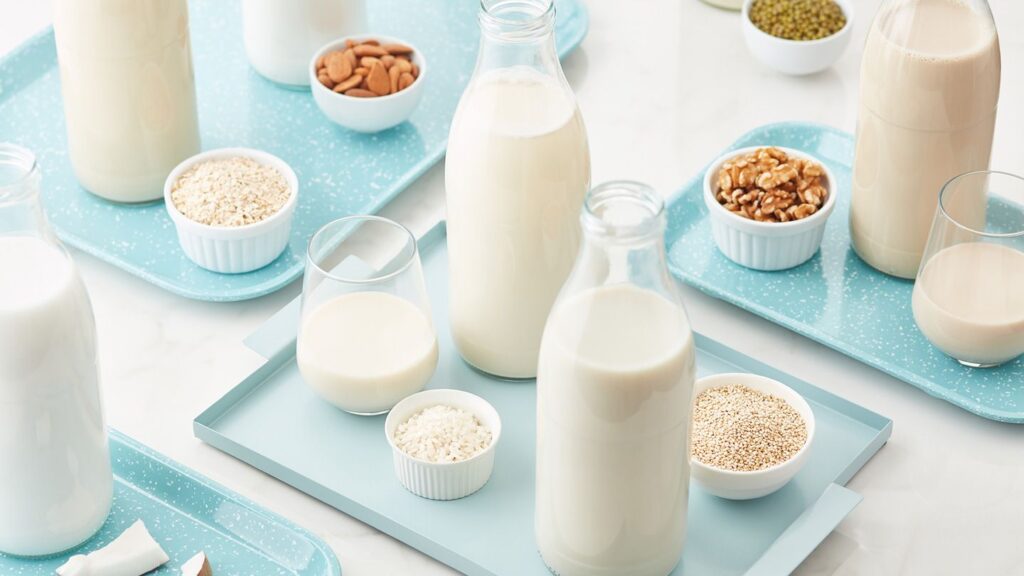 An important point to respect to make a success of your recipe is the use of the whole milk. It is essential to obtain a creamy rice pudding. You will get a more gourmet recipe. And for more creative recipes, don't hesitate to use vegetable "milks", like rice, almond, coconut…
6. The right rice
Traditionally, round rice is preferred by connoisseurs, as it is very suitable for desserts where its high starch content serves as a natural thickener. Therefore, it should not be rinsed before use. Nor should it be boiled in water.
7. The correct way to cook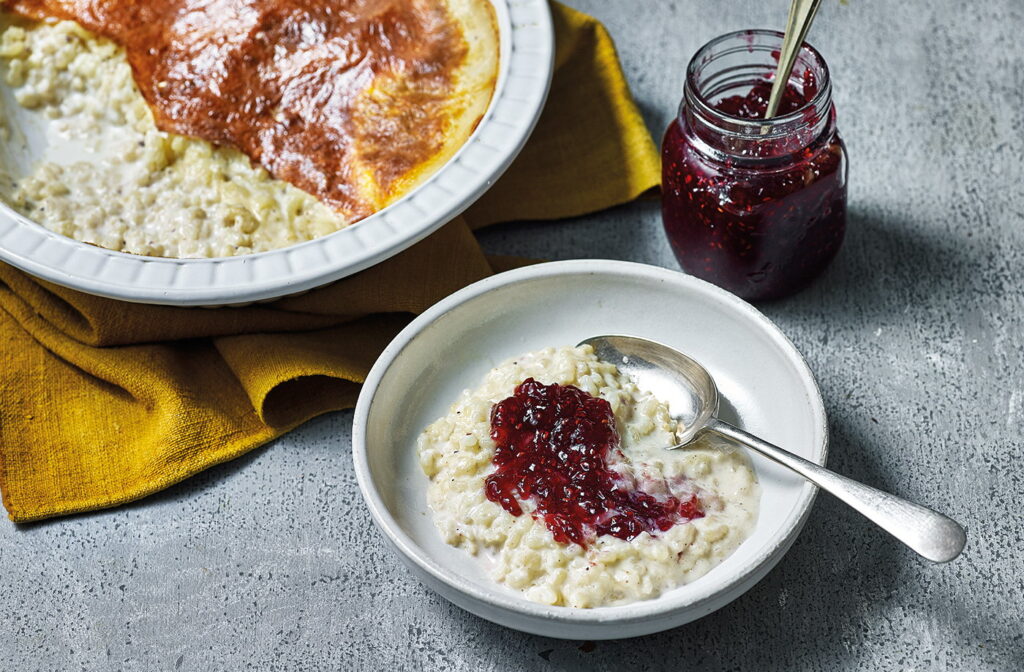 Start by boiling the milk with the vanilla pod. Pour in the rice. Stir well, wait for it to boil again and lower the heat. Cook for 30 minutes, stirring from time to time. Add the sugar and cook for 10 to 15 minutes more. Then serve cold.
In puerto rican rice pudding recipe you will also find directions for a different preparation of this creamy dessert. Likewise, you will get information about what is arroz con leche, its origin and other recipes of this dish.
Varieties of rice pudding in some countries
Each country has its own rice pudding. The base remains the same, but the spices, the sugar or the cooking change when you cross the borders.
In Spain, arroz con leche is identical to the sweet treat with one difference: it is flavored with lemon and cinnamon, as in Greece, where a touch of honey is added for the final note.
If you like to flavor your rice pudding with orange blossom, go to the Maghreb.
In the UK, it is called pudding, where they add fresh cream to it.
In the Philippines they add cocoa powder.
In India, they add cardamom and pistachios.
In Latin America, they prepare the rice pudding aniseed or with vanilla.
Also, in the Peruvian version, the milk is infused with cloves and cinnamon for a bolder aftertaste.
In Cuba, the secret of rice pudding recipes is soaking the rice for approximately 2 hours before simmering in milk, so that grains get completely tender.
In Finland, they like rice pudding as a Christmas breakfast specialty. The only difference is that an almond is inserted in, which is supposed to bring luck to whoever gets it.
Regarding Mexican arroz con leche, there are no big difference between this and the Spanish version. One subtle difference is that in some Mexican towns they flambé the topping raisins with local beverages like tequila or mezcal.