News
Trump Leaving UN-NWO with HR193 American Sovereignty Restoration Act 2017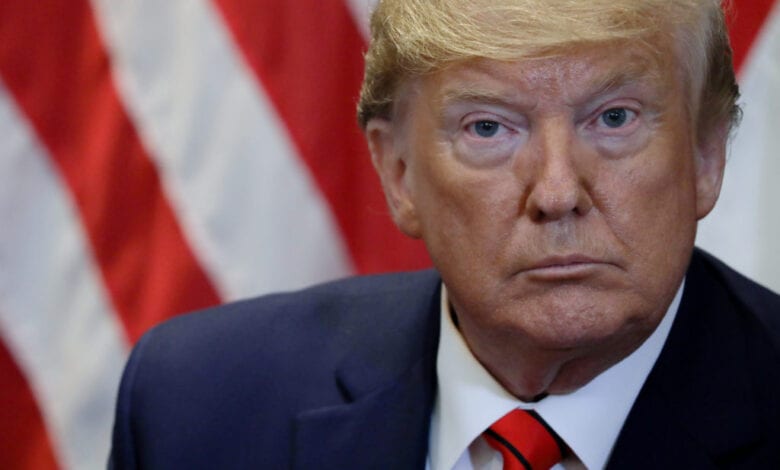 The Trump administration and some members of the Republican Party continue to impress us.
They are now formalizing the US withdrawal from the United Nations, Inc., aka Khazarian World Order-One World totalitarian government, with the filing of House Resolution Bill No. 193, or the American Sovereignty Restoration Act of 2017.
H.R.193 — 115th Congress (2017-2018)

Introduced in House (01/03/2017)

American Sovereignty Restoration Act Of 2017

This bill repeals the United Nations Participation Act of 1945 and other specified related laws.

The bill requires: (1) the President to terminate U.S. membership in the United Nations (U.N.), including any organ, specialized agency, commission, or other formally affiliated body; and (2) closure of the U.S. Mission to the United Nations.

The bill prohibits: (1) the authorization of funds for the U.S. assessed or voluntary contribution to the U.N., (2) the authorization of funds for any U.S. contribution to any U.N. military or peacekeeping operation, (3) the expenditure of funds to support the participation of U.S. Armed Forces as part of any U.N. military or peacekeeping operation, (4) U.S. Armed Forces from serving under U.N. command, and (5) diplomatic immunity for U.N. officers or employees.
While Donald Trump is doing his thing against the ex-Rulers of the World, the enemies are not taking this lightly at all, and are also threatening his properties, and those under his Trump franchise worldwide, with terror attacks.
Trump Properties Face Global Terror Risk With Presidency

DUBAI, United Arab Emirates (AP) — Businesses around the world bearing U.S. President Donald Trump's name face an increased risk now that he is in the White House, security experts warn, especially as several are in areas previously targeted by violence.

As Trump remains a brand overseas, criminal gangs or militants could target buildings bearing his name in gold, abduct workers associated with his enterprises for ransom or worse, they say.

"They may kidnap a Trump worker and not even want to negotiate," aiming for publicity instead, said Colin P. Clarke, a political scientist with the RAND Corporation who studies terrorism and international criminal networks.

Predicting an attack keeps police, intelligence agencies and security experts awake at night around the world — and, by its very nature, it remains speculative.

U.S. brands have been targeted in overseas violence before, but they never belonged to a president. That's the difference. Trump becoming America's 45th president presents a unique challenge given the range of his international business interests.

Asked about security issues, the Trump Organization said in a statement it has "extensive protocols in place at our Trump-owned and -managed properties" in the United States and abroad.

"Our team continues to work very closely with local law enforcement," the statement said. "We are also working in tandem with the local developers at Trump-branded properties worldwide to ensure that all residents, guests and associates remain safe and secure." The organization did not elaborate.

While Trump has said he will put his business assets in a trust and hand over management control of his company to his two adult sons and a longtime Trump Organization executive, it's still his name on the projects.
That's the reason why he's carefully balancing his acts against Israel and the CIA.