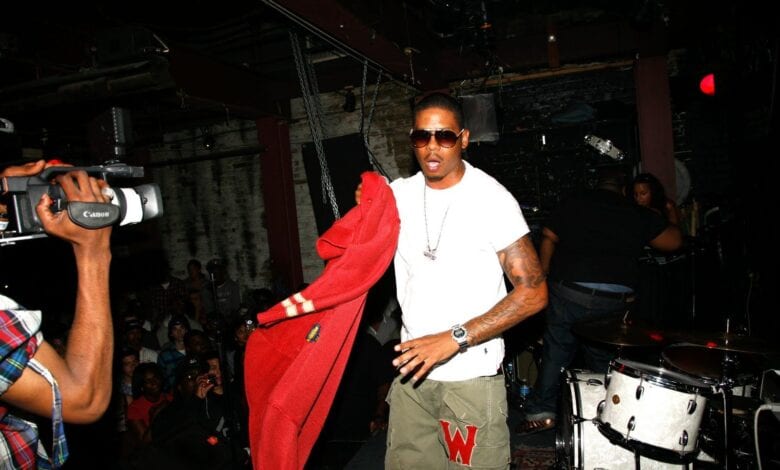 Hailed by critics for his lyrical content and delivery Vado has a large fan following but seems to be struggling to get the push he deserves. With years wasted at Interscope records who have not felt comfortable releasing a studio album Vado was dropped from his $1 million deal. But thanks to an earlier appearance on a  track, the Florida producer got in touch with Vado offering him $2 million to sign with his label under Cash Money Records. The label's roster carried by heavyweights Nicki Minaj, Drake, Lil Wayne and Tyga are looking to expand their brand and Vado might be in for a long and successful career if he decides to take the $2 million. His net worth in 2013 is $500,000 despite his slow moving career.
Harlem rapper Vado was Cam'ron's prodigy and was mentored and developed under his wings for more 4 years. But his first initial taste of the game came from rapper MA$E when Vado was only 19 years old. Ma$e was in the middle of a deal with G-Unit which later fell through due to artistic disagreements and lack of financial push from Interscope. Ma$e was riding through Harlem when an old friend "Sugar Duggar" stopped him and introduced him to Vado. He spit a few bars for the former Bad Boy and impressed him. A few months later Vado was flown to Atlanta where he did several demo tracks produced by Rico Love. When Ma$e deal with G-Unit fell through his career was at a stand still. In 2009 his luck changed when he was introduced to Cam'ron who put him on a few tracks. Cam put up $40K to distribute Vado's mixtape Slime Flu in 2010.
Cam introduced him to former Roc-A-Fella records CEO Damon Dash. He signed the young rapper to a $1 million 3 album deal in partnership with Interscope Records. Vado was later signed to Interscope for several years. A top label centered in the west coast with successful artist Kendrick Lamar. Vado struggled to get the label and the executives to put support and effort behind his work. This hasn't strained his relationship with Cam'ron who actually encouraged him to move on. He recently dropped his Slime Flu 4 mixtape in August 2013. He has also been in talks for a development and management deal with Roc Nation.