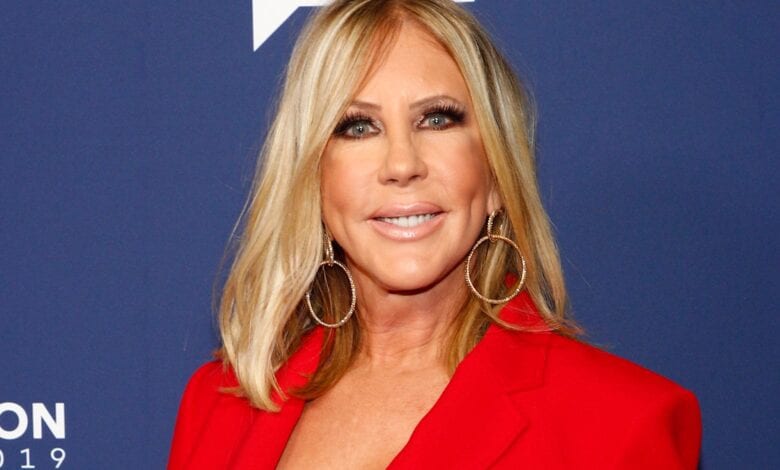 Real Housewives of OC veteran Vicky Gunvalson is the oldest and last remaining star from season 1. The long running series in it's 8th and highest rated season on Bravo follows several Orange County woman from the upper class. She was dubbed the OG from the OC. Vicky is also the highest paid on the series earning $500,000 per season.
She has been criticized for her looks by Slade Smiley fiancee of RHOC star Gretchen Rossi. The criticism lead to her getting plastic surgery which included a chin implant and fat inject in her face to remove wrinkles. Most of the housewives have sued their new found celebrity to start their own business but Vicki was a successful business owner before the series. Coto Insurance and Financial Services specializes in life insurances and 401k for retirement. The company is based in Orange County but expanded it's reach to Atlanta and Washington State. She has earned $7 million from the business. Today she has expanded her reach through the series with her own line of Wine called Wine By Wives with Tamra Barney. She has had several publishing deals worth $1 million releasing her first book More Than A Housewife in 2009. Her net worth in 2013 is $12 million.
Vicky Gunvalson is known for her strong personality and no nonsense attitude. Her personal experiences have made her a strong and motivated woman. At the age of 21 she became a mom and got married. At 29 her husband divorced her and she became a single mother to children Michael and Briana. When her father was diagnosed with Alzheimer's his lack of insurance to care for his medical cost is what lead her to create her own insurance company. With her extensive knowledge in insurance she trains over 600 insurance agents through her site Coto University. Gunvalson has gone through a series of other life changes during RHOC filming including her daughter's health issues and most recently the birth of her first grandchild.