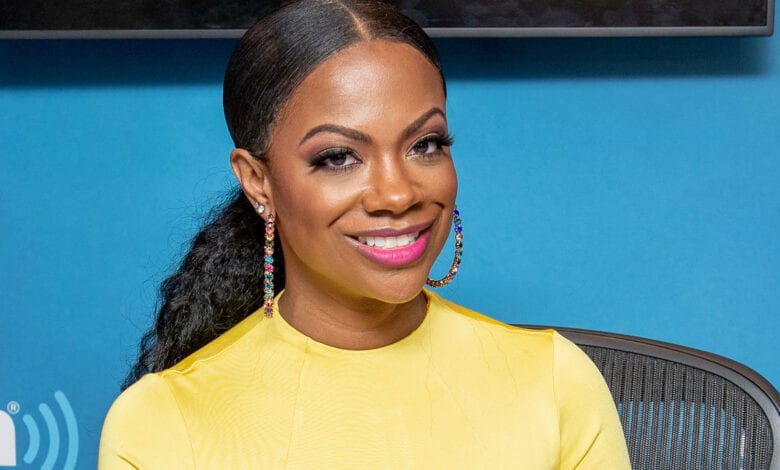 The Real Housewives of Atlanta star has had several lesbian affairs. This season of housewives Porsha Williams definitely let the cat out of the bag when she and frack friend Phaedra Parks started rumors of Burrus having an affair with friend Shamea. Although Kandi denies the allegations and they were later proven false Burrus did admit to having a few dips in the lady pond. What viewers might not know is that her first time was when she was 22 years old with an R&B singer. Back in 2004 when Vibe magazine was still the go to for black entertainment news Kandi did an interview. She hinted that a then chart topping R&B singer had made advances towards her when the two were int he middle of a recording session. She didn't detail who it was and exactly what happened. But the former XSCAPE member did say that it was her first erotic encounter with a woman.
Next season of Housewives Kandi will no longer be the highest paid. But her earnings will increase. This season Kandi was earning $600,000. Even though former housewives Kim Zolciak and NeNe Leakes are reprising their roles and commanding very "BIGLY' salaries don't think Kandi is being kicked to the curb to make salary space. In fact were told Kandi is getting $700,000 this upcoming season. While Kim is only earning $300,000 to return.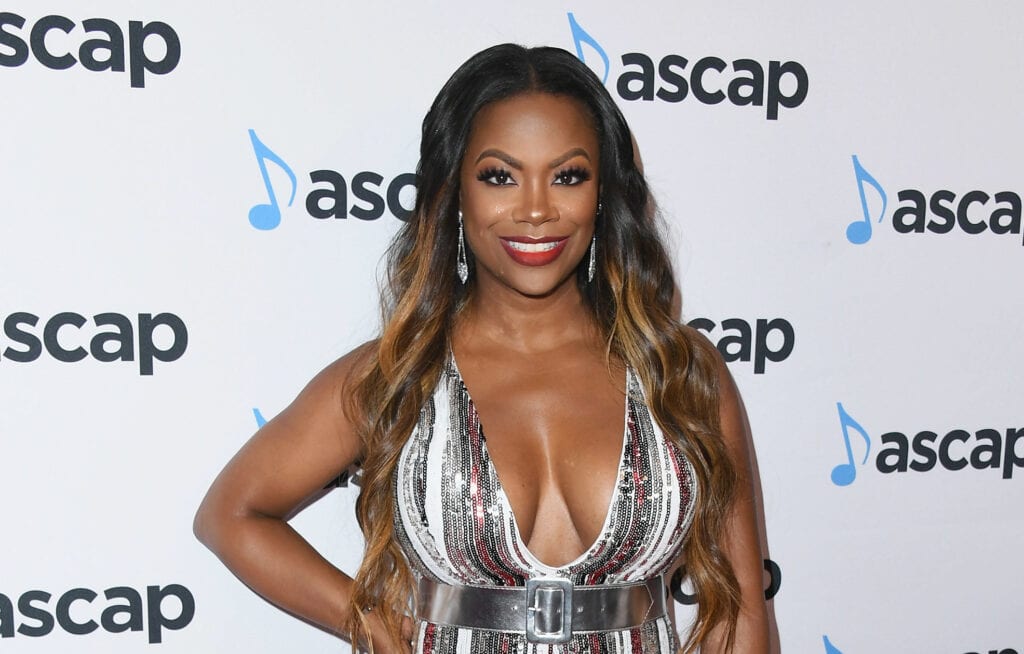 Kandi and Told are both executive producing two new reality shows for TVONE. Yes! Todd Tucker is finally rejuvenating his production career this summer. He had previously teamed up with reality tv god Carlos King on the network's Hollywood Divas. Now Todd is working on another project with the help of his songwriting boo Kandi Burrus. The reality show projects are both going to be based in Atlanta. One will be a reality series centered on women trying to get their children into the music industry. The show which is now called the "Momager Project" will start filming in September. They are currently casting. The couple are also working on a reality show similar to R&B Divas Atlanta. It will feature 5 former R&B singers who are trying to renter the music game.
She has mended her relationships with Kim Zolciak and NeNe Leakes. The former nemesis to Burrus have all seem to turn a new leaf. Kandi and Nene never had a good relationship since the singer joined the show. But since she left NeNe has started a friendhsip with Burrus outside the show saying they keep in touch on a regular basis. And now the two have something in common, they got issues with Phony Phae Phae. Kim also has mended things with Kandi. We all know the beef started with their single "Don't Be Tardy" that Kandi never got compensated for. But the beef is old news and the ladies are trying to rebuild something.
After 18yrs of not singing together we were able to pick right back up where we left off. @iamlatocha & @therealtamikascott we can still sing a little bit! 😂😂😂 @majorgirl was rushing to the airport so she missed this part of the meeting. I have so many wonderful blessings coming down on me right now & my group #Xscape is one of them. @monascottyoung not sure if any of us are ready for what's next but let's go! #GiveMeACleanHeart #thankingGodforblessingmylife🙏🏾🙏🏾🙏🏾🙏🏾
Outside of Housewives Kandi is working on a new album with former group Xscape. The girl group got back together after over a decade of not speaking with each other. KAndi stayed close to Tiny but sisters Latocha and Tamika had issues since a radio interview back in the day. Tamika had claimed that Burrus slept with their then producer Jermaine Dupri. But the ladies have since apologized and now their album is expected to be out this Winter.