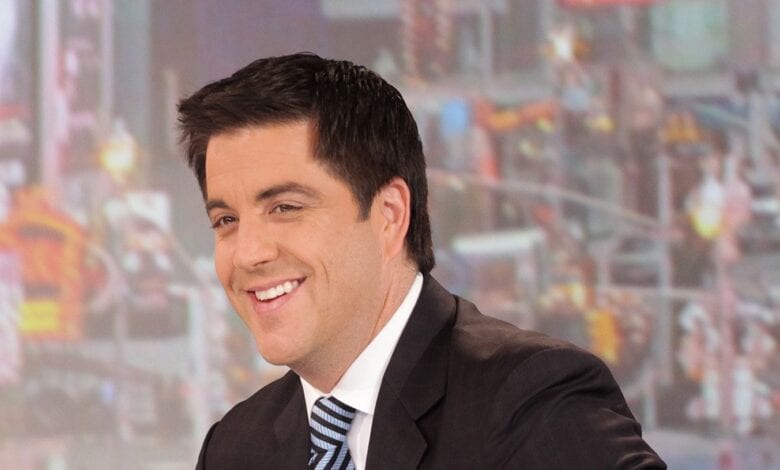 News anchor Josh Elliott was one of CBS's highest paid. He command a $2 million a year salary bringing his net worth to $5 million. Elliott got the pay raise for bringing the network's digital service to life as the first to have a daily series on the streaming service. He lived in a beautiful house 6,000 square foot home with his wife Liz Cho and their daughter Sarina. The veteran journalist had the perfect life until he was abruptly fired from the longstanding network 2 days before Valentine's Day.
The New York Post reported that Elliot allegedly met with Laurie Orlando — head of talent at CBS — and she said she envisioned him taking on a bigger role with the TV network. He was allegedly escorted out of the building Monday morning after a meeting with CBS News President David Rhodes.
How he was fired and exactly why is still mystifying.
Since joining CBS News, Elliott has reported on a variety of major national and international stories ranging from the terrorist attacks in Brussels, the ongoing race for the White House, and the death of music icon Prince. He's also conducted notable live interviews with such newsmakers as Senator Bernie Sanders, NFL Commissioner Roger Goodell and Senator Lindsey Graham.