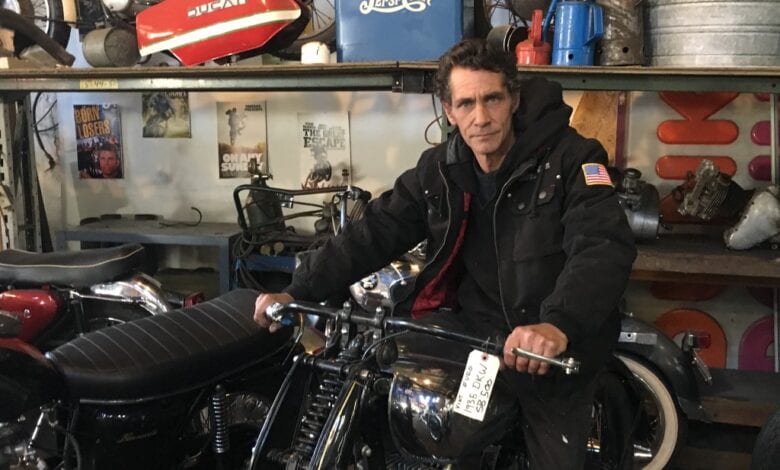 How much is Philly Throttle star Adam Cramer worth? $1.2 million. As the owner and operator of Liberty Vintage Cycles, Adam Cramer is a rebel who's found a cause in collecting, building and flipping vintage motorcycles. On the first episode the guys at Liberty Vintage Motorcycles are feeling the heat. Faced with a cut-off notice from the electric company, the team races to complete 1967 Norton Atlas and a 1931 Matchless Model X. If they fail, it's game over at Liberty Vintage.
With a shop located in the heart of Philadelphia's hard-nosed, working-class neighborhood of Fishtown, Adam keeps the American Dream alive and well while transforming rusted steel into road-ready icons of cool. That is, if he can keep his bevy of misfit employees in line. More closely resembling a mob of shipwrecked pirates than a lineup of professional mechanics, it's up to Adam to get a handle on this band of merry men if the dream of Liberty Vintage has any chance for success.
Vintage motorcycles made their first impression on Adam's mind at a young age when his babysitter (read: childhood heartthrob) was swept away by her real boyfriend on a vintage Triumph. With grease-stained skin, a James Dean smile, and an ever-present fragrance of WD-40; it goes without saying that Adam has been living, breathing and sleeping vintage motorcycles ever since.