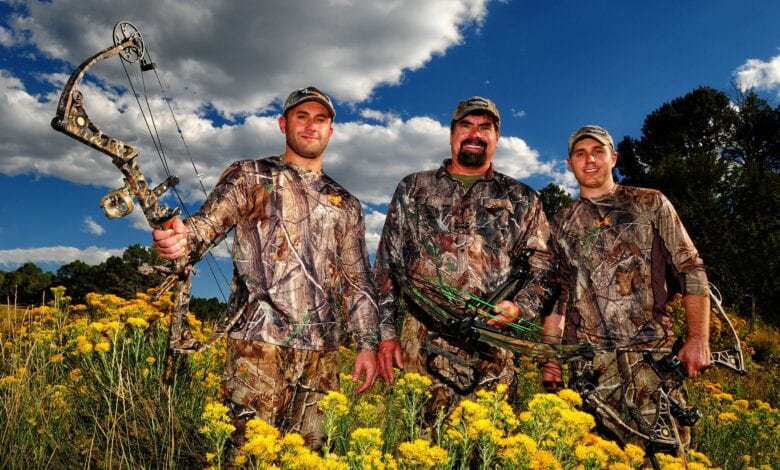 Born: New Orleans, Louisiana.
Raised: Lafayette, Louisiana.
Birthday: April 26, 1982.
Wife: Single.
Net Worth: $35 Million.
Television Experience: Wildlife Games on the Outdoor Channel.
Business: Wildlife Innovations.
Another multi-million dollar family has made their way to television on the A&E series Country Buck$. The series is looking to pick up off the success of the Robertson family on "Duck Dynasty". The Busbices are eerily similar but their antics and personalities are purely coincidental and the family is not looking to be as famous as the Robertsons. Matt is actually related to Willie. Willie and Matt are stepbrothers. On his transition into television it was Willie who has given him and the Busbices a ton of advice. Matt has already appeared on television on the Outdoor Channel series "Wilidlife Games". Today he is looking to capitalize on their new television careers and branch out with a plethora of media and branding endeavors to expand their already profitable business.
Matt Busbice and his brother Ryan got started making deer feed in their backyard. Ryan invented a feed block in their kitchen. The success of it sparked the brothers passion for invention and since then they have just made about every gadget for hunters. For all the teen and tween fanzillas the crossbow that Liam Hemsworth is holding in the "Hunting Games" movie poster is made by the Busbices. Matt Busbice is already aware of the comparisons to another country family dynasty the Robertsons. In an interview with FoxNews.Com Matt stated
We know everybody's going to say, 'Oh, they're just like 'Duck Dynasty.' The main difference is that we really are a completely different business. We sell everything for hunting. Our show is more focused on showing what we make. [We do have] a crazy uncle [like Uncle Si]. He's the living breathing Uncle Eddie from 'Christmas Vacation.' [Also,] I think that faith is important to us as but I don't know if you'll see it as much in the show as they portray [on 'Duck Dynasty'].