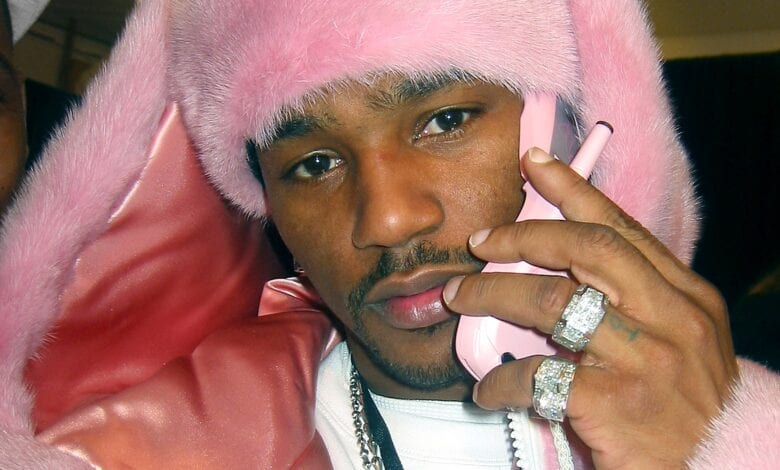 5 episodes into the new season Mona Scott continues to introduced new cast members. Rapper Cam'ron and his baby mother to be JuJu stepped out a Black Bentley GT worth $200,000. JuJu is a Dominican goddess with her chocolate skin and 5 foot 9 frame, she's got body for days. The couple signed on to the show this past Summer. 3 months after filming for the new season began producers were scrambling for ways to make the already success franchise even more profitable. With Jim Jones and his girlfriend Chrissy being the original cast of the show and later Kimbella and her dipset baby father Juelz signing on it was inevitable to get at least an appearance from Cam'ron.
The flamboyant dressing rapper has cemented a nearly 20 year career in the game. At the peak of their height, his group Dipset owned the billboard charts. In 2005 Dipset had already been nominated twice for a Grammy Award for their songs "Dipset Anthem" and "Oh Boy". Despite all the drama that surrounded the Harlem rap trio they still made crazy money. With writing and production credits on their biggest singles and touring Cam'ron had earned $12 million in 2004 alone. By 2007 his net worth was $25 million.
After a few years out of the music game Cam has been working on making a comeback. He's released several mixtapes and been featured on songs with Nicki Minaj. But now the Dipset founder is ready to rebrand himself. VH1 had been becking at Camron for years now and he finally said yes. Trust me the fee was not small. Cam is being paid $15,000 per episode. Because he and JuJu are not main cast members, yet, he agreed to a pay per episode deal. The latest main cast member add ons like Felicia Snoop and Kimbella are paid $125,000 each this season. That comes to about $8,000 per episode. But they also get a handsome reunion salary of $35,000 each just for attending the 9 hour taping in February.
With Juelz and Camron entering reality tv, do you think they made the right move to help promote their music?