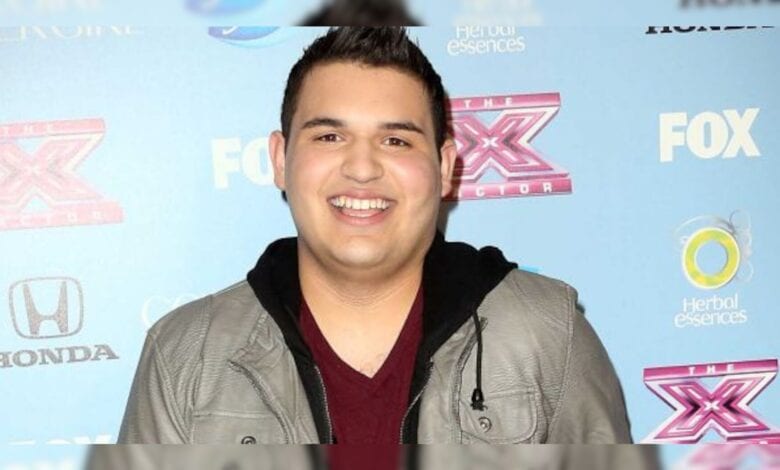 Carlos Guevara is 23 years old from Lexington South Carolina. He had an outstanding and shocking performance on the X Factor. He attended the live auditions in Charleston, South Carolina. Carlos arrived with his mom who gave him a few words of encouragement before he got in line. Carlos seems to be loved during his pre performance interview over 20 friends from school surprised him with signs of support. Carlo is only 16 but has had insurmountable struggles for a teen. He has been living with turrets syndrome which has gotten worse during puberty. Carlos began singing and playing guitar that very year, he was also diagnosed with OCD. He was forced to quit school and get homeschooled. Carlos was very active in school, he played football, wrote for the school paper and played in the Marching Band.
As he walked on stage he scarred the judges with his constant twitching which is a result of his condition. He was nervous and shaky and even commented on the size of the audience on stage. It was a moment for him to take in but Simon and the judges seemed ready to tell him no before he sang his first words. Carlos chose to sing John Mayer Gravity. It may not have been the right song choice but his strong vocals pulled through and the audience gave him a standing ovation. According to insiders he made it to the top 16 for the live shows in October.
Carlos Guevara is the latest addition to the X Factor Line up. He will be in the boys category and made it to the top 16 which will appear in the live shows. Carlos has turrets syndrome. I looked everywhere to get more info on him but all I could find is some over the hill Spanish singer. I know that's now him. He is under 25.