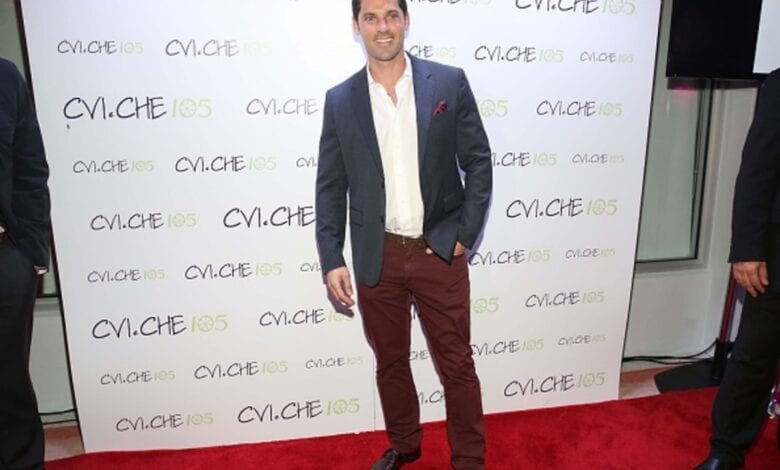 Birthday: 1985
Birthplace: Columbus, Ohio
Occupation: Executive Vice President at Douglas Elliman
Education: Hofstra University
Net Worth: $15 million
Girlfriend: Jen Stone
Chad Carroll, Chris Leavitt and Samantha DeBianchi star in Bravo's new hit series Million Dollar Listing Miami. The network is capitalizing off their Million Dollar Listing franchise extended the series to one of the most desirable cities in the country. But it's not just Miami's beautiful beaches and clear water that will have viewers interested but Chad Carroll has a body and face to keep you tuned in. Curbed.com listed Carroll as "Miami's Hottest Broker". But unfortunately the handsome agent is taken, his girlfriend Jen Stone is just as gorgeous as he is. Stone is a local television lifestyle host and personality who frequently assists Chad with marketing his listings. She currently host Delray Diva, a lifestyle series reporting on dinning, entertainment and shopping in Miami. She's also worked for VH1 and Extra.
As director of the region's luxury sales and investment properties at Douglas Elliman, Carroll has closed over $100 million in sales since 2011, and was named Miami's top broker in 2012 for grossing the highest commission. His salary based off his commission for the year was $17 million. He recently put his condo on the market for $1 million claiming it's time to upgrade.
Chad Carroll was born in Ohio to a family of doctors becoming the first to branch out into another career. Despite the career decision he followed his parents academically going to one of the nation's top schools Hofstra on a partial scholarship.