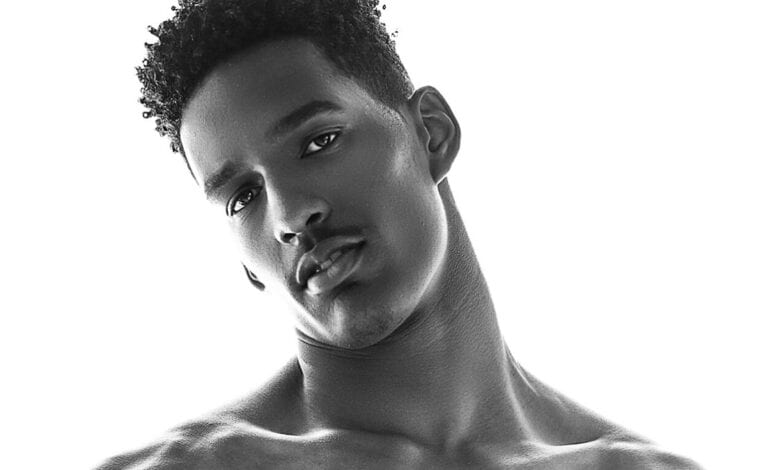 Nine seasons into the most dramatic and venerable reality series on television Real Housewives of Atlanta. And it seems like the backstabbing and catfighting isn't getting old to the shows 3 million weekly viewers. But the show which be generating a new audience this season all thanks to Sheree Whitfield's son Kairo.
We were introduced to Kairo when he was only 12 years old but the now 20 year old has many salivating over tantalizing shirtless pics. Although he is holding it down in college Kairo is looking beyond his college years and hoping to start a career in the modeling industry. At 6 foot 6 and the body of Tyson Beckford that dream might be within arms reach.
His recent modeling test photos made their way in the pages of People Magazine and Us Weekly. The buzz grew so big that morning talk shows Wendy Williams, The View and even E! News did a 5 minute feature on his development.
Kairo's mom Sheree is currently garnering the majority of income in the family with a $400,000 a season salary but Kairo is also getting a little bit of change for being part of her story line. Despite all the mess between her and the other ladies, Kairo is becoming a bigger story. He commands $4,000 per episode appearances. Not bad. And those show appearances is helping him gain more attention and it might even lead to some television and movie roles.
Kairo has been in touch with Director Tyler Perry about a possible role on his upcoming "House of Payne" spin off.