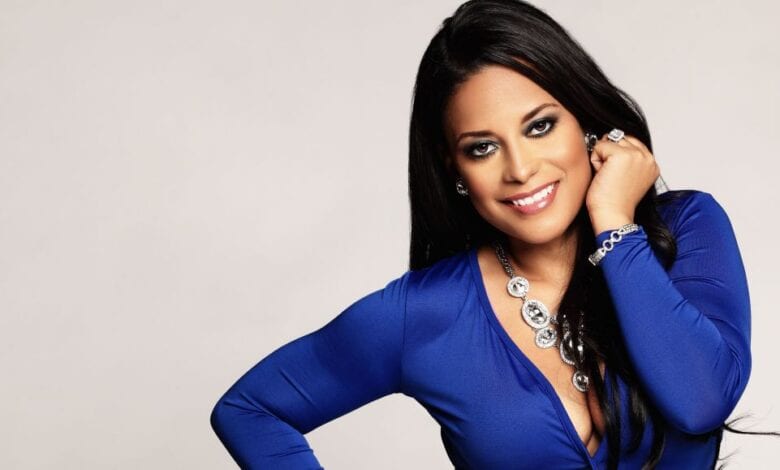 Birthday/ Age: October 15th
Birthplace: Atlanta, Georgia
Net Worth: $2 Million
Children: 2 Children
Spouse: Dr. Darren Naugles
Occupation: Fashion Designer 5Linx, author Miss Millionaire Maker
Education: Pre-med John Hopkins University
Official site: LisaNicoleCloud.com
If you are ready for another bumpy ride with the ladies of Married to Medicine, get ready because Season 2 will have you needing medical attention from all the drama going down this time around.
The ladies that are returning the season are Mariah Huq, Quad Webb-Lunceford, Dr. Jackie Walters, Toya Bush-Harris, and Dr. Simone Whitmore. The new ladies for this season includes; Dr. Heavenly Kimes, a dentist that is married to a doctor, and Lisa Nicole Cloud, a successful entrepreneur and fashion designer. She's managed to accomplish a lot in her career despite her upbringing. So why would these women who seem to have happy marriages, great relationships with their children and careers throw it all away and do a reality series?
Lisa Nicole Cloud is a woman of purpose, passion and vision. She has greatly influenced the Industry of Direct Sales and Professional Networking over the past 10 years. She received her Undergraduate education in Atlanta, Georgia at Emory University where she was a Psychology/Pre-Med major. She did her graduate work at Johns Hopkins University where she successfully completed their prestigious Leadership Development Program.

Lisa's experience in Sales & Marketing, Strategy Development & Implementation, and Training for several Fortune 100 companies has enabled her to successfully build a large Direct Sales business in the Telecommunications and Technology industry. As a result of her success, she began and launched a successful direct marketing company, Elite Marketing Strategies. Her focus and success has been in the areas of Personal Development, Executive Coaching and Network Distribution Building Strategies and Training. To compliment her training and coaching techniques she has produced several audio training series on Personal Development and Direct Sales Building Strategies.

Over the last several years, Lisa has conducted several hundred high-energy leadership trainings and sales seminars throughout the US and abroad in which she impacted and trained thousands of representatives in areas of Direct Sales, Personal Development and Professional Networking. She has provided consulting services in the areas of Marketing Strategy Development & Implementation and Organizational Development for companies in various business sectors such as Healthcare, Sports Entertainment, Information Systems, Pharmaceuticals, and Telecommunications, just to name a few.

Don't' let her small stature fool you, Lisa is a Little Dynamo! Dynamic, Captivating, Charismatic, Passionate, and Genuine, are often terms used to describe her. Lisa' mission in life is to help people identify their God given talents so they can do more, be more, achieve more and impact our community in a positive way. Lisa will motivate and inspire any audience as she consistently applies Management, Psychology, Personal Development and Leadership principles, bringing real life experiences to her presentations and trainings. She captures and holds her audiences with high energy, passion, captivating stories, real life examples, and humor. Her messages motivate, inspire and produce quantum leaps in productivity and performance for any company. Lisa shows audiences the power of dreams and the keys to turning them into realities. Lisa' message is simple, Your Attitude in Life, determines your Altitude in Life. Stay Focused and Live Your Dreams!

Lisa has helped develop and train thousands of entrepreneurs around the world and is a renown and well respected trainer in the Direct Sales Industry. Lisa has been featured in, International Power Magazine' Your Business At Home' Success From Home' The Woman' Journal' People You Need to Know, and most recently "Atlanta Business Journal". Lisa' new book' Live Your Dreams' Its Possible' 8 Success Principles for the Christian Entrepreneur is now available.