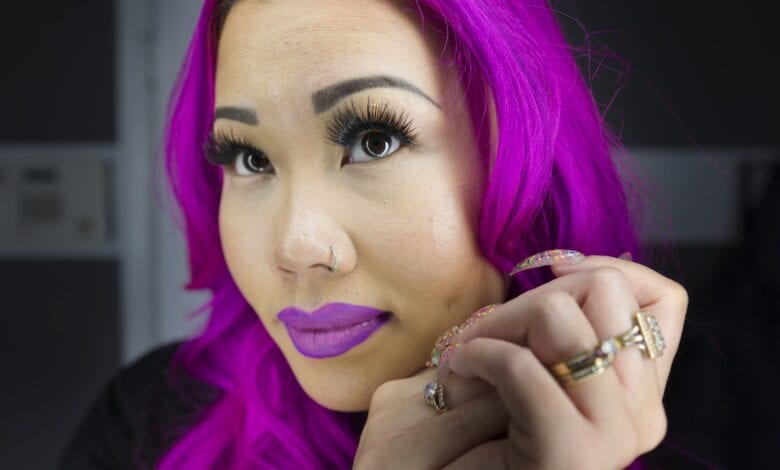 Viewers were introduced to nail artist Lovely Mimi on this season of Love and Hip Hop Atlanta. Although her outlandish personality and behavior rubbed some people the wrong way, this Vietnamese personality is a true boss.
Mimi is the newest addition to the already popular show. But her popularity is growing among viewers and she is cashing in big time. Her current salary is $9,000 per episode. After her debut one episode 3 Miss Mimi is booking club appearances left and right. Most recently the Marquee in St. Louis paid her $6,000 to show up for just 2 hours. She hosted the night alongside comedian King Keraun and Black Ink Star Donna.
Outside of her media endeavors Mimi is well known around the ATL. She runs Ultra Violet beauty bar and is currently working on expanding her franchise into other states like North Carolina and Tennessee.