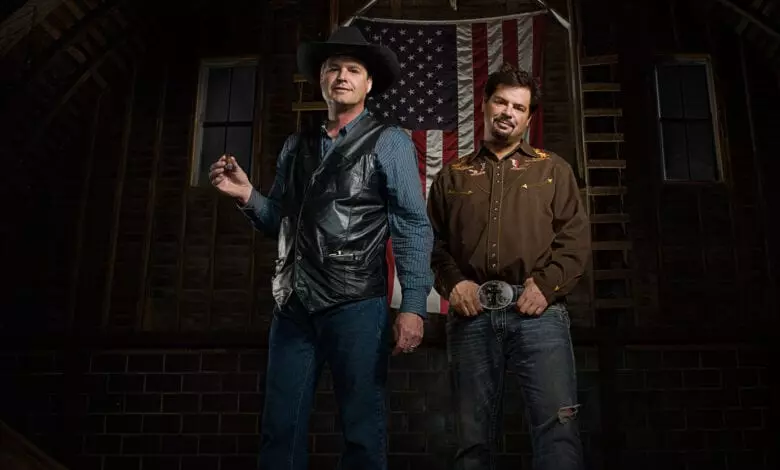 Birthday: June 15th 1960
Age: 53 years old
Birthplace:
Wife: Ashley Muller
Children: 2 daughters
Mark Muller owner of Max Motors in the middle of America and now star of his own reality series on History Channel. God Guns and Automobiles. The show centers two brothers in America's heartland. One is a car dealer and the other is Mancow a radio personality known for his outspoken political views. Mark enlist the help of his brother Mancow to help him run his dealership and the two come up with some creative ideas to get the business booming.
The reality show follows Mark Muller and his brother, Chicago radio personality Erich 'Mancow' Muller, as they run Max Motors in Butler, Missouri. When the Mullers aren't blowing up cars or staging a fake UFO landing to drive sales, they may be giving a needy farmer a deal so he can drive off the lot with a car.
Mark makes his living selling cars the old fashioned way. He runs his business in Butler Missouri by being what he describes a hustler and classic salesman. He got into the business over 30 years ago and he claims he's trying to keep that salesman mentality that was common when he began selling cars, alive. His dealership sells mainly Ford and Chrysler trucks. All American vehicles made for America's heartlands. In the premiere episode Mark reveals that his dealership does not have hybrids and rarely has any modern cars. But his inventory is selling pretty quickly. Despite the population being only 4,000 he has customers from all over the state. Mark is worth over $3 million and his lot has sold over 3,000 cars to date. He is expanding the franchise and opening up Max Motors in other locations including Nevada.