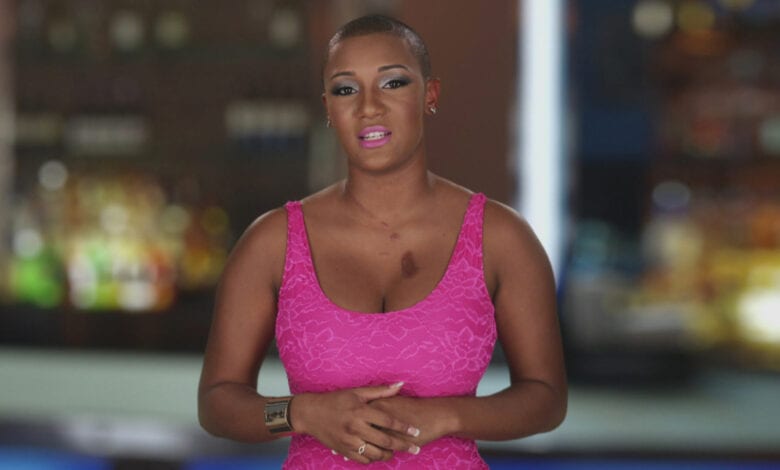 Nya Lee was a New York City stripper before bringing up the drama on VH1's Love and Hip Hop. She was a video vixen like co-star Tahiry Jose. There is some drama and history with Nya and a few other cast members which may or may not be revealed during the series. She had dated rapper Fabolous while he was still with Emily. There were pictures of Nya and Fab in the club that were posted on social media and spread like wildfire. As we saw Emily crying on season 2 of LHH and her friends Chrissy, Olivia and Teira Mari trying to console her he was out with Lee. What's even mroe ironic is every cast member of this show has some connection to Fab whether it's musical or romantic. Fab has also been liked to former star Winter Ramos, Tahiry Jose and Kimbella and has recorded a song with new star Amina Buddafly. Nya has also dated Meek Mill and Jadakiss.
Nya Lee has been all over blogs and the media for her raunchy dance moves and video appearances for a long time. But Nya is only 23 years old making her the youngest cast member on the show. In her pre-interview for the series she explained that she cut her hair off when she was 16 years old. She was rocking box braids before then. In her teens she also began rapping and recording verses with several underground producers hoping to score a record deal. She later turned to stripping which got her bills paid and landed her in bed with some high profiled athletes and rappers. Nya later transitioned to doing music videos but is hoping to start her music career. Her measurements are almost identical to Nicki Minaj which might mean her body isn't real.
Her career as a dancer has been extremely successful for her. Nya claims she's earned upwards of $15K in one night. Her management also charges $5,000 for each appearance. WOW!!!! So should Tahiry Jose feel threatened?