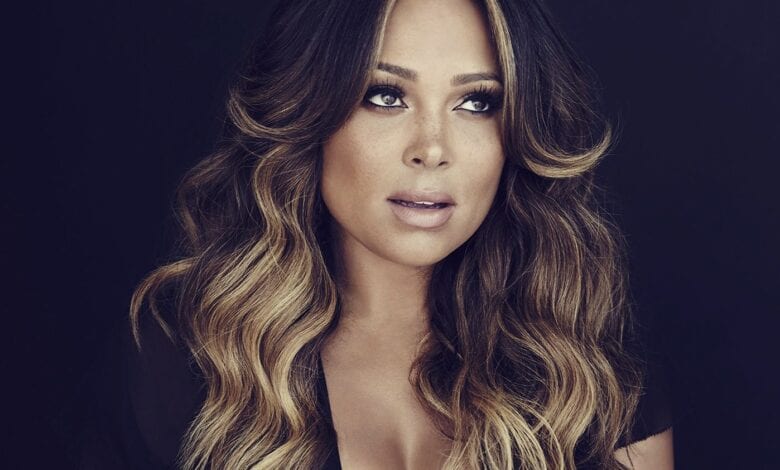 In the 1990's R&B music was all about real singers. There was no twerking or popping just singing straight form the heart. One of the radio's most stable fixtures of that era was Tamia. Since TV One's breakout hit R&B Divas began airing fans have been reintroduced to that era of music and all of it's cast have been granted second chances to re enter the arena that is now dominated by auto-tuned voices like Rihanna and Ciara. During the R&B Divas LA reunion hosted by Wendy Williams it was announced Dawn Robinson, formerly of EnVogue and Lucy Pearl, would not be returning for season 2. And rumors have been swirling through social media that Claudette was fired. She is the only one who had no drama with her cast mates in season 1. So who might be in the works to fill those two positions? Tamia!!! Ding Ding Ding!!
38 year old singer Tamia has a long list of hits in her song catalog from 'Stranger In My House' 'I'm So Into You' Officially Missing You' and most recently Beautiful Surprise. But the singer's career has been on and off since 2003 mainly because of her diagnosis with Multiple sclerosis. It's an inflammatory disease which affects the nerve cells, brain and spinal cord. Because of the symptoms she's had to put touring on hold. But in 2012 she went on a national tour with R. Kelly promoting her latest effort Beautiful Surprise.
It was noted that Faith Evans had originally wanted Tamia to join the cast of R&B Divas LA but she turned it down, no reason as to why. But after the show's surprising popularity Tamia might be on board for season 2. Producers have made a lit of several singers they've wanted to approach about joining the cast but no official word on any confirmations. Tamia recently tweeted "Time to get moving" which might imply she was saying yes???
One person who has become the fan favorite Lil Mo is NOT going anywhere. She is confirmed as the only cast member who signed on for season 2. Is Chante Moore and Michel'le still down????