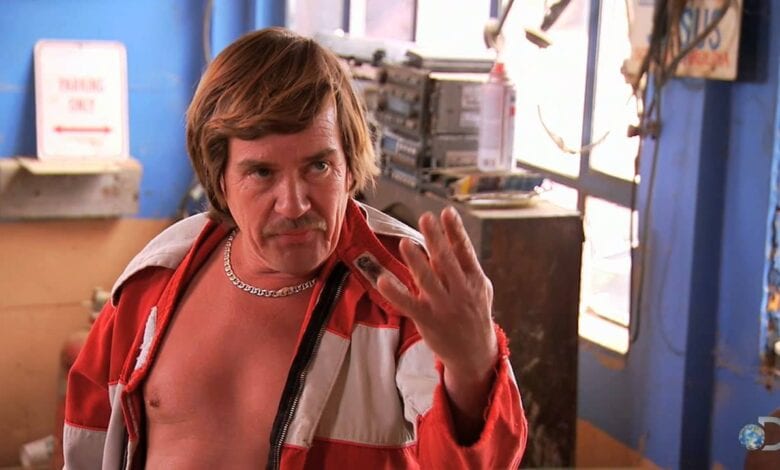 Capitalizing off the success of Duck Dynasty the record breaking hit Discovery Channel has assembled a cast of uniquely interesting people. Deep in the heart of Indianapolis lies Country Auto Parts. The auto parts junkyard is run by a shirtless CEO with a bad bieber hairstyle Terry Porter. He was born and raised in the Ridge and has never left home. His auto shop has stiff competition in the neighborhood with Dog Killer Ridge. Bryan and Delbert Sciscoe maybe the only thing keeping Terry from becoming a millionaire.  Located in Spencer Indiana is a small town far from the city which stiffens the competition between the two. With a small population and not of lot of ads both places have to fight it out for every bit of clientele. Terry Porter's net worth is $500,000 since he opened his shop over 20 years ago. Kayla works under Terry to help him manage his business. She is his top seller and deals with a lot of negotiating. She is a hard worker and is one of the reasons Terry's business has not completely gone to waste. Hilljack Dirty Andy sells scrapped auto parts and metals to Terry but the two sometimes have many altercations with the crap he brings in to sell.
Danny Bob has been with Terry from the beginning and the only employee who's been with him since the shop opened. He has the skills to fix almost any car, lawn mower, anything with a motor he knows what to do with it. Terry also has a 13 year old son named Rusty who works with him. His daily responsibility is to drive an actual lifter and crush real cars.
The ridge is filled with a slue of interesting characters including Jeff The Bear Man who has a truffle of bears and baby cubs he raises as if they were pets.