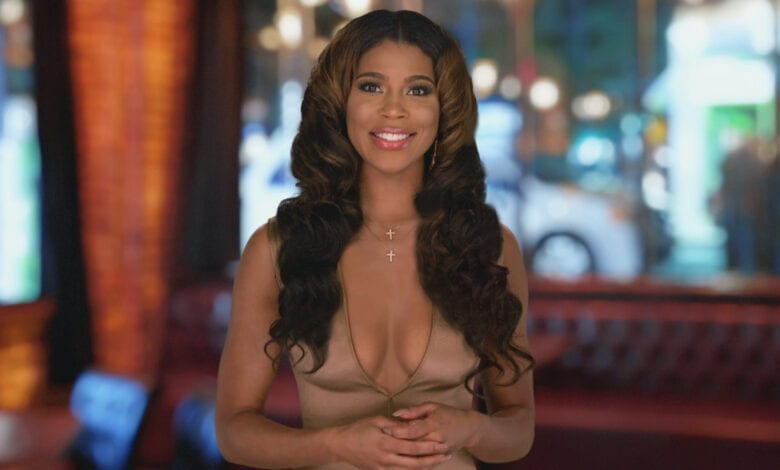 Birthplace: Washington, D.C.
Occupation: Rapper, Singer, Radio Personality
Net Worth: $50,000
Twenty something Sofi Green is a rapper, singer, actress, model, radio personality and television host. Her multi labeled occupation gives her the perfect resume to join the cast of Love and Hip Hop. She made her debut this season as a potential love interest for Snoop. Snoop's attraction to Sofi is causing big problems between Snoop and girlfriend J. Adrienne. Despite Green's dramatic role on the show, this women is talented and has the education and career to prove it.
Born and raised in DC, Sofi grew up in a household that loved music. Her mother and father played their favorite 80's records all day. It's no wonder that little Sofi would develop an interest in music. She attended Duke Ellington school of the arts in DC where she majored in dance. The school's rigorous arts program makes it extremely difficult to get in. But Green was one of 120 students chosen for the program. She naturally developed the desire to expand her artistic talents and double-majored in Communication Arts and Theater at Fordham University.
While studying in New York Sofi traveled to Atlanta recording music with Dallas Austin. The producer has worked with Whitney Houston, TLC, P!nk, Christina Aguilera and many many more. She was eventually signed to Rico Love's Division 1/Motown Records. Love and Hip Hop Hollywood's Tearria Mari was also signed to the label which later disbanded due to financing issues.
Green continued recording music releasing a few mixtapes on various independent labels and later landed a role hosting on MTV2. But in 2016 she got the biggest break of them all on Love and Hip. Sofi who is straight in real life allowed, former actress turned record label owner, Snoop to flirt with her during a podcast interview. Although the relationship will be nothing more than a friendship this season we will get to see more of Sofi. According to producers her real love life will be featured this season plus her diverse music hustle as she tries to establish her career and get a major label deal.