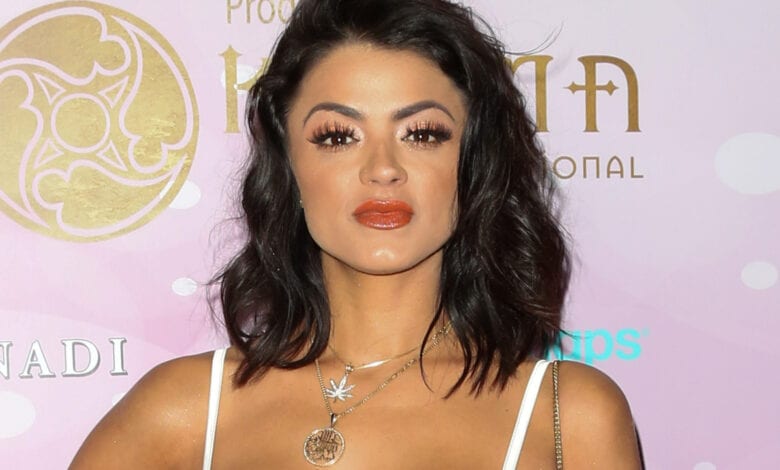 Shahs of Sunset another breakout hit reality series produced Ryan Seacrest. The host, radio DJ, tv personality and producer is responsible for Keeping Up with the Kardashians which inspired him to create another series centered around a lux group of Persians. Now in it's third season with ratings constantly growing the producers and network had no problem giving out bonuses to it's cast members. GG received a salary pay of $150,000 although she has competition from another Persian barbie miss Lilly Ghalichi. The salary means nothing to GG who apparently still gets allowances in her 30's from her parents. Golnesa Gharachedaghi still gets a $7,000 a month allowance from her father who is a business owner. She has even bragged that her only paycheck is from her father. Her net worth of $500K is all based on her father's income who is worth an estimated $25 million.
Although she doesn't shy away from being a daddy's girl GG is trying to change that image and be a business owner.
Her sister on the other hand is a go-getter and has worked her way through college. She prides herself in being financially independent. There are times when GG and her sister are at a war of words. It's a cycle that has been going on since they were children. Her sister envies the fact that Golnesa's father makes not fuss or complaints that he takes full financial responsibility for GG. He pays her rent, buys her cars and gives her an allowance. Golnesa and her sister are attempting to settle their differences and work together. The two began a hair extensive and weave line in her name.
In this 1 minute clip from Shahs season 1 viewers get to meet GG. She talks about her lifestyle and life. GG was born and raised in Los Angeles. When you see her childhood photos it looks nothing like her. She loves to travel and shop and when she's not out and about she sleeps on the couch. The biggest misconception about Persians is that they are all super rich and make money from oil. GG hopes that the show will give Americans a real look into the Persian American culture. They are not terrorist or superficial. They are just as real as the rest of us.