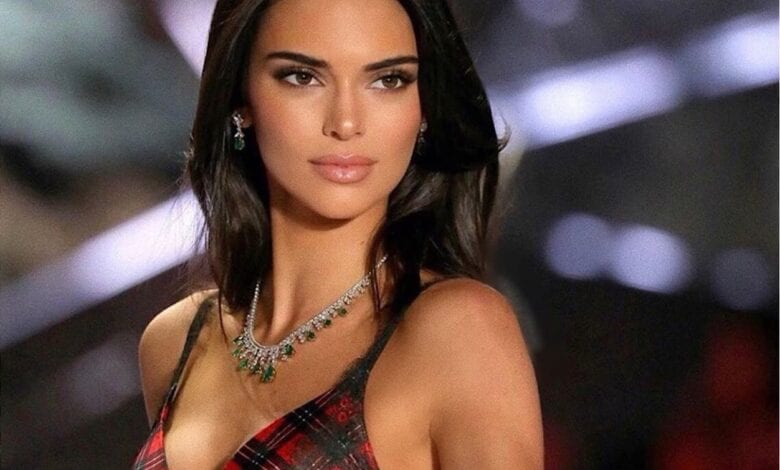 Born Kendall Nicole Jenner
November 3, 1995 (age 17)
Los Angeles, California, U.S.
Education Sierra Canyon School
Height 5 ft 10 in (1.78 m)
Parents Bruce Jenner Kris Jenner
Kendall Jenner is following in her older sister's footsteps becoming a brand and fashion icon of her own. Since she was 14 years old Kendall has been approached by dozens of fashion labels and photographers to appear in countless campaigns and commercials. With her mother Kris managing her she wanted to ensure that it was the right time for her second youngest daughter to step out on her own. The Jenner girls have become pop icons to millions of twitter and instagram followers. Kris has helped her girls use their power to brand themselves. They have created a clothing line with Pacsun, and have served as the face of several brands including Opi Nail Polish. It was reported the sisters were paid $100,000 each for the brand to use their name. The girls are also becoming the stars of the family reality series Keeping Up With The Kardashians. E! reportedly pays them $5,000 per episode earning a salary of $100K per season. Kendall's net worth is estimated to be between $1.7 and $2 million.  At 18 years old she is already worth more than any of her sisters were at the age.
Kendall Jenner is definitely growing up and proves it in a controversial photo shoot. Jenner posted a photo from a recent photo shoot revealing her n****es. The photo was liked by all over 7 million followers who are mostly young impressionable girls. Her big sister Khloe came to her defense after hundreds of parents and bloggers criticized the adult of setting a poor example. Khloe defended the photo by stating super models like Naomi and Kate Moss were revealing their lady bits when they were only 17 for high fashion photos.
Either way Kendall Jenner is certainly becoming an icon herself.
We have literally watched these girls grow up in front of our eyes. Through the long running show Keeping Up With the Kardashians Kendall and Kylie Jenner lived their childhood and teenage years through the public eye. From the first episode seeing the then 10 year olds playing on Kim's stripper pole to Kendall experiencing her first menstrual cycle. It has made them more disciplined since they have become completely aware of their behavior on camera. Although they are not a Kardashian they are proud to be a Jenner. Being on the show has created a socially awkward situation for them at school. Most of the students only want to hang out with them because of their celebrity status and affiliation with Kim and the other girls.