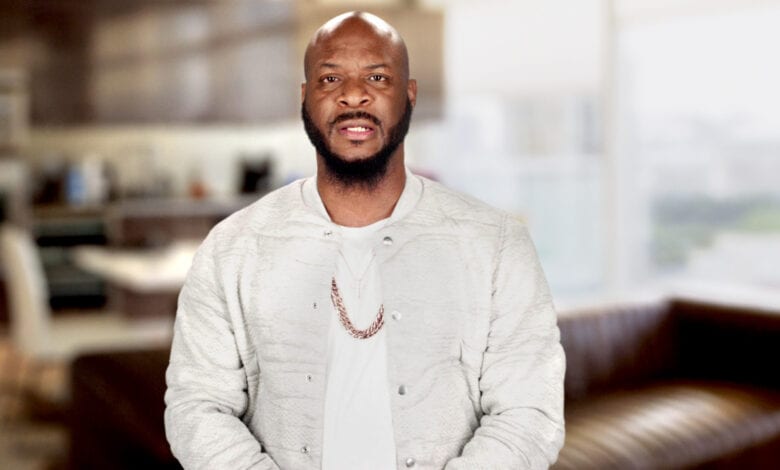 Birthplace: Indianapolis
Occupation: Grammy nominated Producer
Net Worth: $125,000
We were all introduced to Jasmine Washington, Kirk's alleged baby mama, well now meet the man that's in the middle of this. Rodney Bullock is Jasmine's current boyfriend. The two have been dating for a minute. Rod has been locked for several years and recently got out. Now to prove how small Atlanta really is, Rod dated Mimi back in the day. According to Karlie Redd, Rod was a little crazy and his behavior led to him and Mimi splitting before she got back with Stevie J to have their daughter.
Before all the madness Rod actually had a pretty great career as an R&B music producer. He's worked with K Michelle, R. Kelly, Lil Wayne.
Believe it or not Rod is friends with Yung Joc because he discovered him and got him signed.
Okaaaaay, Bullock has a slightly dangerous background. He has 7 mugshots dating back to 2006. According to empire boo boo kitty, who got the info on his most recent criminal charge, Bullock was serving time for battery charges since 2009. Yes apparently he beat somebody's ass and served 8 years for it. There are also smaller charges connected to his sentence and like we said he's been in and out of jail for a minute.
Despite his history Bullock has been a good man to Jasmine. He is still with her despite the fact she had a baby with Kirk Frost while he was away. Rodney will also be on several episodes and according to his contract he will be earning $5,000 per episode. So expect lots and lots of drama.