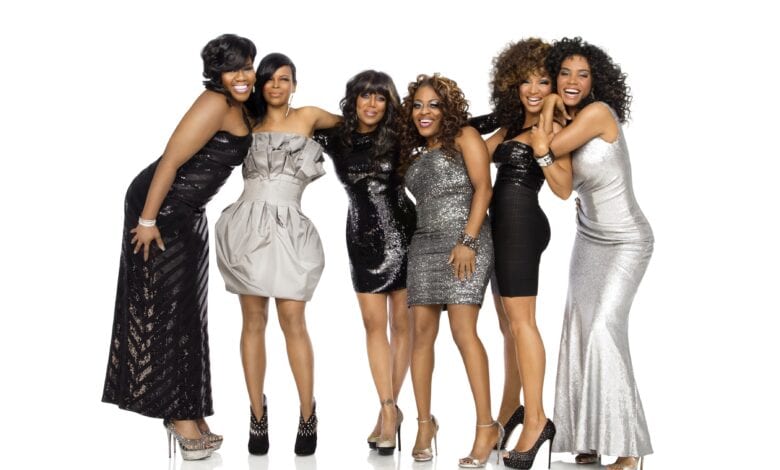 Could it be after all the drama and ratchetness from both franchises the ladies of R&B divas have set aside their differences to do music and make money together. We all know the ladies can hit notes and do vocal runs surpassing any of today's most popular stars like Rihanna, Ciara, Kelly, Beyonce and the others. But for many reasons the ladies have struggled getting the respect they deserve. Especially since Michel'le, Claudette, Dawn, Lil Mo, KeKe Wyatt and the others have had abrupt ends to their careers. But since the ladies embarked on reality television it has bought back memories to their old fans created new fans.
The whole premise of the R&B Divas franchise was to put these ladies back in the spotlight and hopefully get them working again. But some of the ladies like Kelly Price have only ruined their images with all the drama and cattiness portrayed on TV One's highest rated series. With a cancelled tour from R&B Divas Atlanta and a failed monologue on R&B Divas LA, Kelly Price confirms the ladies might finally be able to get along and do their thang the way it was intended.
In an interview with C Nikky, Kelly confirmed there is a tour in the works. But something is shady about all this. When Lil Mo was asked on twitter about it she claims it's not real and she hasn't heard anything about it. Does this mean it isn't really happening or is Kelly planning something on her own with M.I.A. Dawn Robinson. The two ladies teamed up during R&B Divas LA and created their own monologue causing riffs between the cast. So lawd only knows!! Kelly became the most hated cast member like Nicci Gilbert on Atlanta.