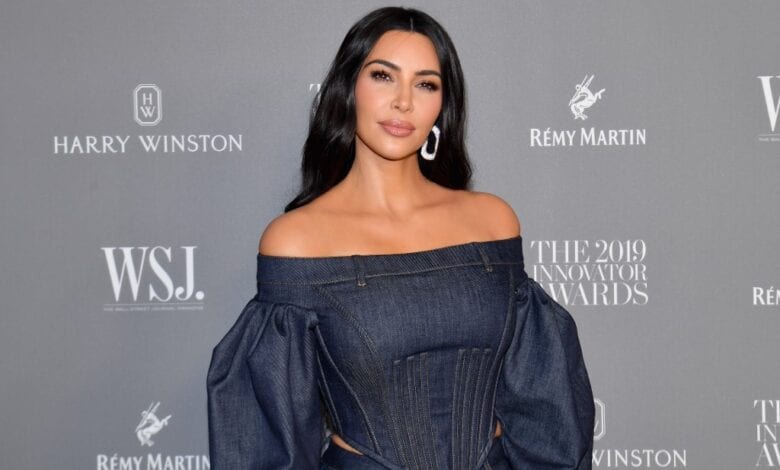 Nowadays, there are thousands of reality TV shows, but only some of them get to be popular all around the world. The people who appear in these shows are usually catapulted into fame, and every person on Earth knows about them. Well, money usually goes hand in hand with fame, and these stars have made millions.
Here we are going to talk about the richest reality TV stars, and we are going to tell you everything you need to know about their beginnings and how they made their fortune.
1. Kylie Jenner
You probably expected this, as the Kardashian-Jenner family is definitely on the top of every list for famous people all around the world.
The youngest of the sisters is also the youngest self-made billionaire, and she weighs one billion dollars. There were a lot of controversies before she became a billionaire, and as you probably know, her fans even donated her money to help her reach this number.
Kylie became famous on Keeping Up With The Kardashians, but after that, she made the makeup line that helped her make a fortune. She is also a model, but she is not as successful in this as her sister Kendal.
2. Simon Cowell
You love him, or you hate him, but you definitely know him. Simon is the type of person who looks scary, but the people closest to him say that he is just a giant, sometimes grumpy, teddy bear.
He's been a part of many talent shows, including Pop Idol in the United Kingdom, but he got his fame when he appeared in America's Got Talent and Britain's Got Talent. He is an amazing producer as well, and many famous singers and bands are where they are just because of Cowell.
Now, he has about 600 million dollars, and he continues to make money from all the side gigs, shows, and people he mentors.
3. Jamie Oliver
Oliver began his career when he started appearing in cooking shows, and soon after, he had his first personal cooking show that was broadcasted all around the world. We learned about him and we remembered him as someone with a bubbly personality who is not afraid to experiment with ingredients and create masterpieces.
Jamie was different than the rest of the chefs because he took the time to explain every single thing that he was doing, and he always advised on why we need to use certain herbs and how to even grow them in our homes. He taught us how to cook on a budget, and everyone seems to know about his shows.
Because of his shows and later on, his restaurants Oliver has a fortune of about $450 million, and he is one of the highest-paid chefs in the world.
4. Kim Kardashian West
We have another member of the Kardashian-Jenner family here, and if we don't count the money her husband, Kanye West has, then we can say that Kim has just a bit south of $400 million. Kanye, on the other hand, weighs more than $1.3 billion, so if we combine these two numbers, that will put Kim on the number one spot.
After she got her fame on KUWTK, Kim made her own beauty line that has her name – KKW. She has a lot of side gigs, photoshoots, and brand endorsements that bring her a steady cash flow.
5. Paris Hilton
Nowadays we don't hear about Paris as much as we do about the other people on this list, but we cannot forget the fortune she made in the past. Paris was in every magazine and she was the target of paparazzi all around the world that followed her every step.
She was part of different movies, she tried her luck in modeling, but we learned about her from the reality show The Simple Life. She also has her clothing line, makeup brand, and even her own perfume. All of these things brought her about 300 million dollars.
6. Gordon Ramsay
We have another chef on this list, and we can say he is a pure force of nature. Every single person fears the look on Ramsay's face when they make a mistake. He's been a part of more shows that we can even name, but he had a similar start as Jamie Oliver. Gordon started appearing on cooking shows, and then he was a part of TV series, including Boiling Point.
The first show that he owned, starred and hosted was Ramsay's Kitchen Nightmares and these days we can see him in Hotel Hell and Ramsay's Best Restaurant. He's also judged in different shows and competitors fear him more than any other person that can appear as a judge.
Watching Ramsey's shows is not available in every country, but if you have a good provider, you can follow most of them. According to mikeharrisaerialandsatellite.co.uk, the equipment used for your installation, can make the difference between getting all the channels you want, and experiencing a weak signal that stops you from watching your favorite shows.
7. Caitlyn Jenner
You wouldn't believe it, but we have another Jenner on this list. Caitlyn, formerly known as Bruce, started her career as an athlete, and then she was a part of the KUWTK reality TV show. This was not her first show, as she appeared in another one in the early 2000s.
After her transition, she started in her own show – I Am Cait. Now, Cait has more than $100 million, and she does not plan to stop earning money any time soon.
8. Kris Jenner
The Momager is best known for keeping her children straight and making money out of them. She is the manager of all of her children, and she is best known for her appearance in Keeping Up With The Kardashians.
Kris has appeared in every single spin-off of the series, including her former husband's show, I Am Cait. Kris has a little bit less money than Caitlyn and he weighs about 90 million dollars.
These are some of the richest people in the show business, and you've probably heard about every single one of them. One thing is for sure – they keep us entertained, no matter if you love their shows, or you just secretly read the gossip about them. Who is your favorite reality show personality?