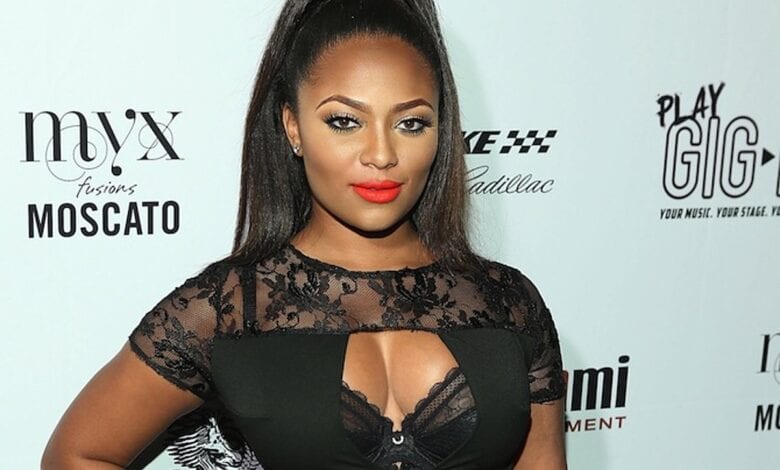 Birthday: December 2, 1987
Birthplace: Detroit Michigan
Net Worth: $1 million
Occupation: Singer,songwriter, Reality Star
Rise to Fame: Debut single "Make Her Feel Good"
Over 3 million people have watched Teairra Mari embroiled in several altercations on VH1's Love & Hip Hop Hollywood. Before all the social media hashtags about Mari and Ray J's relationship the 26 year old had a promising music career. In the early 2000s she became the female face of Def Jam Records. Long before Rihanna's infamous haircut and before Jay's became Beyonce's Bae, it was Teairra Mari who Jay-Z and the Roc believed in. Yet the then 17 year old was not ready for stardom or the heavy demands by one of the biggest labels in Hip Hop. So after one album and two radio singles it was a wrap.
Teairra Mari Thompson was born in Detroit Michigan. It might be no surprise after all the fights she's had on Love and Hip Hop that Mari was born and raised in one of the toughest cities in the country. Despite her surroundings it was her grandmother who inspired her to take a different route. Her grandmother sang backup for Aretha Franklin and helped her mold her musical talent.
A local production company discovered a 15 year old Teairra Mari and introduced her to the studio. They recorded dozens of demos and further developed Mari's onstage and studio presence. One of her demos got into the hands of Antonio LA Reid who was the executive at Def Jam at the time. After performing live for Reid in New York it was a done deal for the star. She was signed to Def Jam and Roc-a-Fella records. Her first single dropped when she was 17 years old. Mari's musical career took off with the single "Make Her Feel Good". She also landed a modeling campaign with Rocawear.
In the middle of working on her sophomore release Mari was dropped from Def Jam. Disappointing album sales prompted the label to head into another direction. Her almost finished second album "Second Round" was scrapped.
Teairra wasn't jaded by her first big label experience and continued to push her career as an independent artist. She worked with Rico Love, Kanye West and even did a collaboration with Nick Minaj in 2008 for Point of No Return. She continued releasing mixtapes to keep her relevancy. In 2014 she revealed she was working another project that would be mostly produced by rapper Yung Berg.
Teairra Mari stars in season 1 of VH1's Love & Hip Hop Hollywood.
Facebook Comments